Google claims their AI innovation far beyond rivals | Daily Sabah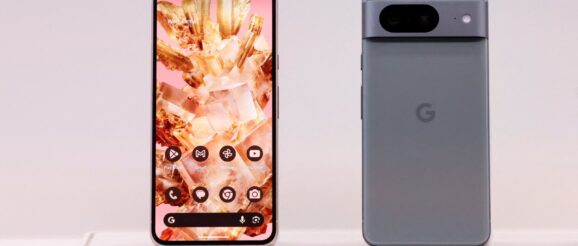 A company executive, while introducing their latest flagship smartphones, emphasized that Google's artificial intelligence technology has surged far ahead of its competitors, underlining the company's dominance in the field.
The new Google Pixel 8 and 8 Pro include the tech giant's latest Tensor G3 processor, which Google says will allow AI to help users more easily carry out daily tasks.
The AI tech in the new devices can now better perform a range of tasks, including language translation, but also better detect and filter out spam phone calls, improve the sound quality of calls, and edit out background noise from videos recorded by the user – building on an existing AI-powered feature which enables users to remove background objects to improve photos.
Michiel van Eldik, Google's vice president for devices and services in Europe, said the company's AI innovations were how it could set itself apart from rivals, and that it gave them an advantage in the hardware business.
"We have probably 15 or 20 years of experience in AI, and that's where we can truly differentiate in the hardware business," he told the PA news agency.
"Our products are on par, if not better, than any other player out there. If you look at RAM, if you look at display, if you look at batteries, for example.
"So our story today is very much about artificial intelligence.
"The message to the user is that we will give you services nobody else has.
"It's not about hardware for us anymore – it's about bringing that great innovation that Google has, and the best of Google to the consumers out there."