Havas Media Network India fuels innovation with pioneering research through its latest whitepaper – How India Buys & How Tech is Shaping E-Commerce Adoption & Experience – Agency Reporter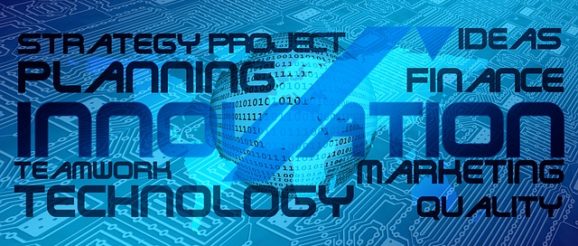 In a resounding declaration of intent, Havas Media Network India, the media arm of Havas India, has embarked on a relentless quest to craft innovative and meaningful intellectual properties (IPs) that resonate powerfully with brands and marketers navigating the ever-evolving advertising industry. This whitepaper marks a pivotal milestone in understanding the evolving Indian e-commerce landscape.
At the vanguard of this mission stands its latest and extremely timely whitepaper – 'Shaping Consumer Experiences: How India Buys & How Tech is Shaping E-Commerce Adoption & Experience.' This whitepaper is an uncharted expedition into the heart of India's e-commerce realm, where seismic technological innovations forge its destiny. The report is launched at a time when India is taking valiant strides in the retail and ecommerce sector which is likely to touch $2 trillion in the next decade (source BCG*).
In an era of rapid digital transformation, where technology and e-commerce are central to consumer shopping behaviour, this whitepaper delves into the catalytic role of technologies such as immersive AR/VR, AI-driven chatbots, Web 3.0, and ONDC in empowering consumers and driving business growth.
This whitepaper was unveiled at the 12th edition of TiE Delhi-NCR's Internet Day 2023 (iDay 2023), an initiative dedicated to fostering an ecosystem of technopreneurs and investors, bringing together industry-leading tech visionaries.
Conducted in collaboration with YouGov and NFX across 10 key markets, this research prioritizes the preferences of online shoppers and tech enthusiasts aged 18 to 45 years. Data collection employed a hybrid approach, encompassing Computer Aided Web Interviews and Focused Group Discussions alongside Personal Interviews.
The study offers a profound analysis of how Indian consumers are reshaping the e-commerce landscape and how technology serves as the driving force behind this transformation. It sheds light on evolving consumer behaviour patterns, preferences, and expectations, emphasizing technology's pivotal role in shaping these experiences.
With the proliferation of smartphones, accessible internet connectivity, and innovative digital platforms, e-commerce in India has witnessed an unprecedented surge. These factors not only fuel online shopping adoption but also redefine consumer interactions with brands, purchase decisions, and post-purchase experiences.
Key Insights – What can brands do to enhance customer experience in an ever-evolving digital landscape:
Commenting on the report, Mohit Joshi, CEO, Havas Media Network India, said, "The findings of this whitepaper emphasize the transformative power of technology in reshaping the retail landscape in India. As consumers embrace the convenience and possibilities offered by e-commerce, businesses must adapt to these changing dynamics. At Havas, we recognize the significance of these trends and remain committed to innovating strategies that bridge the gap between businesses and tech-savvy consumers. Our data-driven approach enables us to create resonant and meaningful connections, ensuring that brands thrive in this evolving business environment."
Sanchita Roy, Chief Strategy Officer, Havas Media India, added, "Understanding the nuances of consumer behaviour at various city tiers is pivotal for brands to connect meaningfully with their audiences. The insights from this study underline the importance of localized strategies that align with distinct preferences. As the retail landscape evolves, customization of marketing approaches becomes a powerful tool for capturing consumer loyalty and driving growth."
Disclaimer: Information mentioned here has not been verified or endorsed by Agency Reporter and is in accordance with the press release shared by the company or their appointed representatives.