Healthcare innovation giving rise to the Chief Data Officer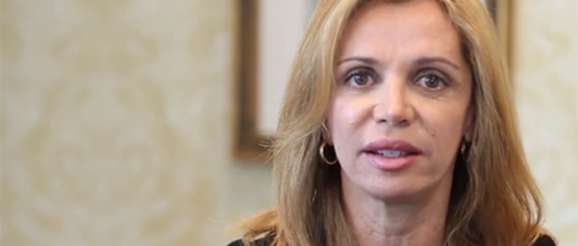 There is no shortage of C-level roles related to IT in healthcare today. There's the chief information officer, of course, the chief technology officer, chief innovation officer, chief medical informatics officer, to name some of the most common. And there's a new one gaining traction: chief data officer.
Healthcare information and technology pros might know one, or have heard of the prominent CDOs. But what, exactly, does the CDO do?
The Chief Digital Officer is "a strategic, business minded leader using technology as a key lever to rethink operations," according to Pamela Dixon, managing partner of SSi-Search, a recruiting firm that specializes in CMIOs, CHIOs and, of course, CIOs.
Dixon enlightened us about the emerging role, the "shape-shifting" among CIOs and CTOs, and what the future holds for chief data officers.
Q: We're starting to see chief data officers join hospital leadership ranks. How did the CDO come about?
A: Yes, we are definitely seeing that. Ascension for example just named their first CDO — a strategic, visionary role designed to impact core hospital operations. Even more interesting that we are seeing individuals coming into this role from outside of healthcare, where the job surfaced about 5 years ago and is really just getting established here now. It started as a Chief Marketing Officer hybrid focusing on the consumer and it has taken on more and more importance but the specific focus changes somewhat from organization to organization.
Q: Can you envision CDOs becoming as widespread as CIOs, as in most hospitals will have one in, say, 5 years or so?
A: It's interesting. Given Gartner's prediction that 95 percent of CIOs are considering how their jobs may get remixed in the digital transformation to consumer-centric care, it could happen. It's hard to predict this role 5 years from now. Many say it is transitional and will later evolve into something else. I believe the concept of the CDO makes so much sense for where healthcare is right now. It seems possible that the concept of this role will make sense five years from now, too.
 
Q: Another prominent tech role is CTO. Do you see the rise of CDOs causing fewer chief technology officers, or more of them?
 
A: We see some 'shape shifting' with this role. It's not really about technology so much as change. Technology is definitely a key component especially used as a strategic, business focused lever. What I like about the role is that it looks like a great career path for CIOs, and CTOs who have a blend of strategy and business responsibilities.
Q: Following on that as a final question, how do you see the CDO role changing in the years ahead?
A: I can see MDs who would fit this category and that would add another highly valuable skill set so CMIOs as well. Notably Partners just named a CDO who was a former CMIO.
This is a role that elevates digital leadership. 
Focus on Innovation
In September, we take a deep dive into the cutting-edge development and disruption of healthcare innovation.