Healthcare Trends: Novartis' Biome is a Global Digital Innovation Network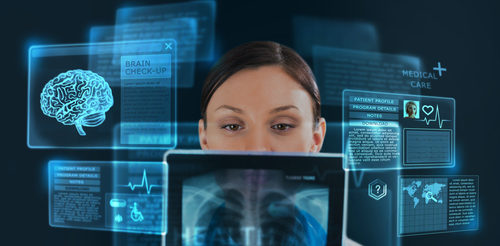 October 24, 2018 | by Anca Spanu
Healthcare Trends: Novartis' Biome is a Global Digital Innovation Network

Article Views : 1,574
The healthcare system needs to become fully digital as soon as possible. Even though the start has been encouraging, there is still a long way to go, and digital transformation requires large amounts of money, and companies are working hard to find new financing solutions.
Progress is occurring even as you read this.
Every day brings novelties in drug development, variations in wearable technologies that measure heart rate, monitor our sleep, or figure out when our blood sugar drops, and there are even algorithms that predict who will develop a certain disease.
The aim of the health industry is to make new, better, less expensive drugs and procedures, to ensure people have direct and easier access to healthcare and new innovative treatments.
The problem is that sometimes, if not most of the time, the best ideas cannot easily be transformed in direct ways to have an impact on people's health and, of course, their lives. Sometimes, this happens because the companies that have the power to transform ideas into treatments don't typically support them.
A new solution to an old problem
In response to this problem, Novartis has recently created Novartis Biome, a global network of digital innovation labs that empower several health-tech startup companies, thus disrupting healthcare. The pharmaceutical industry is starting to adapt to the need of embracing new models of healthcare that would incorporate more and more technological advancements.
"The idea is to give the health tech ecosystem a boost and a clear 'on-ramp' to work with Novartis," says Robin Roberts, Head of Innovation and Strategy of the Novartis Biome and one of its co-founders. "It's clear to anyone who works in digital health that the vast majority of disruptive technologies are not going to come from big pharma companies. But we can engage and work with startups and innovators, and together make something bold, sustainable and scalable."
What does Novartis Biome offer and how does it work?
The Novartis Biome offers everything startups usually expect from incubators: resources, mentorship, and state-of-the-art workspace. Another important asset it brings, that is especially appealing to digital health innovators, to further develop their proof-of-concept study, they can use the vast Novartis datasets in validation studies run in real clinical settings. In order to advance their ideas, participating companies also receive a 12-month curriculum tailored to their particular growth needs.
An initiative called HealthX World Series also helps Novartis Biome connect with external innovators in multiple ways, helps them constantly scout for new technology, and makes getting referrals easier.
Teams included in the Biome program have dedicated mentoring from Novartis staff members who have identified a potential application for their technology at the company. A validation study to test the idea will thus be developed and, after evaluating the outcome, Novartis has the option to invest in the technology.
"Another big differentiator is that we don't require entrepreneurs to give us an ownership stake in their company to participate," says Mohanad Fors, Head of the Novartis Biome and co-founder.
A trend in the pharma industry
As stated at the beginning of this article, the digital transformation the healthcare system needs to go through is not a "maybe" anymore, it has become a must.
In the next ten years, we are not only going to witness, but will most likely participate in, a significant digital revolution of every aspect of our lives, healthcare included. The idea will be to have a large digital system that can monitor patients, give feedback about their health, and maybe even provide options to treat the problem.
The digital transformation of healthcare is here and is moving fast. From mobile apps to predictive diagnostics, and artificial telemedicine, digital innovations are ever more rapidly shaping the form and quality of healthcare. Every new technology that enters the healthcare space has a significant impact on the patient's journey.
Big pharma knows they can't ignore these trends and must become leaders in the digital revolution.
Who are Novartis partners?
Novartis is collaborating with Mekonos, which develops stem cell and gene therapy technologies, as well as Medable and Hitlab, digital technology firms.
Novartis contributes funds to StartUp Health, a company that invests in a 'global army of entrepreneurs' to solve 10 Health Moonshots including: Access to Care, Cost to Zero, and Cure Disease.
Since China is the second largest pharmaceutical market in the world, Novartis is really interested in the Chinese digital space. The company recently signed a partnership agreement with Tencent Holdings Ltd, a Chinese tech giant.