Here are the 7 sports startups chosen for Tennis Australia's innovation program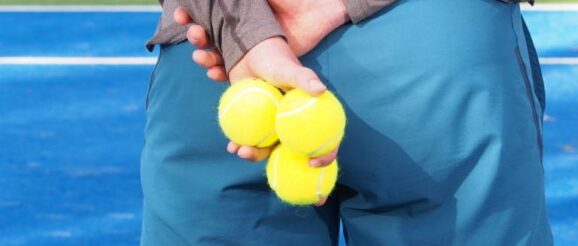 AO StartUps, the incubator program by Tennis Australia, which nurtures tech companies in sport, has chosen seven ideas for its mid-year intake. 
Tennis Australia Head of Innovation Dr Machar Reid they had hundreds of applications from companies across the globe before having to choose just seven.
"We were so impressed with the diversity and quality of startups and founders that applied to be part of the AO StartUps journey," he said.
"The mid-year intake was the second time we've opened up the AO in this way to the global startup community and we're really excited by the level of interest that it has generated. Our new cohort will drive innovation across several different sports and entertainment verticals including player performance, event operations and the fan experience in-stadium and on broadcast."
Just one startup, PAM, which is building connected environments through smart navigation and digital wayfinding technology, is Australian, with two from the UK, alongside companies from the US and Canada, Germany and France.
The startups involved will get the chance prove their business models in real time and directly access proprietary intel and exposure at one of the world's largest sport and entertainment events, the Australian Open in Melbourne in January. There's also the possibility of funding from Tennis Australia's venture capital fund, Wildcard Ventures.
The inaugural program kicked off in January during this year's Australian Open and included Cape Bionics, Equidi, Calyx, MATCHi, Amperfii, Recut and YBVR – with each of them headlining new initiatives across various aspects of the sport.
The AO StartUps mid-year cohort is:
PAM(Australia): an integrated cloud-based CX platform, to helps customers find a parking spot, the right store, seat or promotion, bathroom or their favourite food at events.
Raven (UK): an AI driven incident management platform that provides real-time situational awareness for all stakeholders involved in event and venue management.
Circular (France): developer of the only wearable device (smart ring) in the world assisted by a conversational AI assistant that delivers accessible recommendations to make sense of wellness data for the user.
Straffr (Germany): science-led functional fitness equipment including the world's first smart resistance band.
Stringr (US): a new mobile app that connects tennis players with trusted, local racquet stringers on-demand.
DVOX (Canada): provides a reliable and simple way to stream live audio content directly to event attendees' smartphones without the need for apps or extra hardware.
Trickshot (UK): a platform that enables content creators and rights holders to generate immersive digital experiences for fans using 3D player and ball tracking data.