Hickory Breaks Ground on New Aviation Museum and Workforce Innovation Center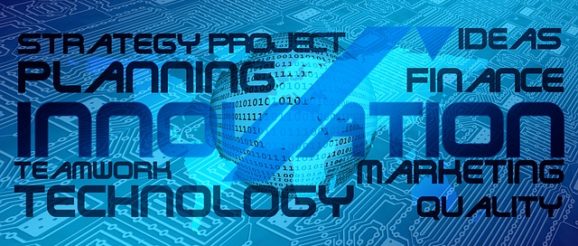 PRESS RELEASE
On October 26, leaders from the City of Hickory, Hickory Aviation Museum, and Catawba Valley Community College gathered at Hickory Regional Airport to officially break ground on the construction of a new facility where aviation and education will come together. The City of Hickory is partnering with the Sabre Society of North Carolina/Hickory Aviation Museum and Catawba Valley Community College (CVCC) to construct a building to house the museum's vintage military aircraft, preserve aviation history, and provide STEM education and workforce development opportunities.
The expanded Hickory Aviation Museum will feature a hangar to preserve and display aircraft and will also serve as the site of CVCC's Workforce Innovation Center, a regional educational campus with flexible use space providing high-tech equipment, classrooms, and virtual simulators for training.
Hickory Mayor Hank Guess opened the groundbreaking ceremony by welcoming attendees. The roar of two North American T-28 Trojan warbirds briefly interrupted the ceremony as they blazed over the skies of Hickory to signal the launch of this transformative project.
"We are here to witness the fusion of aviation and education in a way that has never been seen before, as we embark on the journey of constructing an innovative facility that will be a cornerstone for our community's future. Set atop the highest point in Hickory, this new facility will become a destination for education and experience, offering beautiful views of the Catawba Valley and Blue Ridge Mountains in the distance," Guess said. "It will be a place where dreams take flight, where young minds are nurtured, and where people of all ages can embark on a journey of lifelong learning."
CVCC President Dr. Garrett Hinshaw commented on the impact this new facility and partnership will have on the region. "This whole community is about partnership, and we prove it time and time again, that we can do anything when we work together. When Kregg Kirby heard about this project, we got together and got started talking about the opportunities up here. Things started clicking. From that one conversation, we stand here today to celebrate this groundbreaking ceremony that marks the beginning of a journey that will shape the future of our communities, our children, and generations to come in this region. Education is the cornerstone of progress, the key to unlocking the potential of our next generation, and a testament to our commitment and passion for assuring that everyone has opportunities to be successful. Together, we embark on a journey that will impact countless lives and leave an incredible mark on our region. Let us be inspired by the possibilities that exist here today and work tirelessly to ensure that this educational facility and museum becomes a beacon of the future of this region and shows how successful we can be."
Retired U.S. Navy Commander Frank Weisser, a two-time Blue Angels solo pilot who delivered the Hickory Aviation Museum's Blue Angel in 2020 and now serves on the museum's board of directors, then shared his passion for aviation and excitement for the new museum. "I spent 10 years of my career flying with the Blue Angels. I saw the impact of these air shows in every city we went to. Just like a Blue Angel performance, the museum brings aviation to life. The jet that I brought is an incredible machine. No question about it. But what's more incredible than the machines are the stories of the men and women who flew them and the men and women who maintained them. And if you go into these museums, you see these stories come alive," Weisser said. "Two brothers had both the dream and the vision, and the willpower, 35 years later, to make this thing happen. I spent five minutes with Kregg and Kyle Kirby, and I felt this incredible energy, this excitement that comes from these stories because it takes it to the next level."
"This museum makes Hickory an aviation destination," he added. "It has the potential to inspire young men and women not to spend their lives tied to the ground, literally or figuratively. It might inspire them to have a career in aviation, but it also might just make them think they can do things they didn't think were possible before, because aviation has this incredible propensity to propel people at supersonic speeds to a level of imagination that they didn't think was possible." 
Weisser concluded by saying, "In the fall of 2020, we were getting rid of our F-18 Charlies and moving to the Super Hornet on the Blue Angels. And I had this privilege of taking airplanes all over the country. Of all the cities we delivered those airplanes to, there was one where when I landed, I didn't know a single person, but I felt like I was home. That was in Hickory. So, when you combine this museum, this structure, this facility, the energy of this event, and the warmth of this town, I personally think you have an unbeatable combination here. It's not just showcasing aviation. It's inspiring the future and allowing Hickory to be a part of that."
The ceremony also included additional remarks from North Carolina Senator Dean Proctor, David E. Looper & Company President Roger Young, and CommScope founder and Hickory Aviation Museum benefactor Frank Drendel. Community leaders then took turns shoveling dirt for the ceremonious groundbreaking.
This innovative $24 million project will be funded by an $18.7 million allocation from the State of North Carolina and by public and private donations to the Sabre Society of North Carolina, the non-profit organization for the Hickory Aviation Museum. The museum continues to pursue additional funding to support the restoration and display of its vintage aircraft collection.
Visit for more information about this project and how to support the Hickory Aviation Museum by making a tax-deductible contribution.