Holly Rachel Has Big Plans For A New Nashville Innovation Center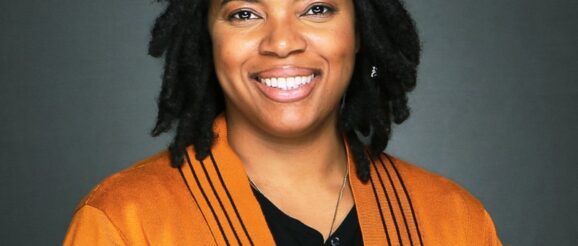 Nashville's Fisk University has politician John Lewis and civil rights activists W.E.B. Du Bois on its list of notable alumni. But with a new Innovation Center coming to campus, the university could soon be a hub for the next generation of Nashville entrepreneurs. 
The Darrell S. Freeman Sr. Incubation and Innovation Center is set to open in 2024 through a public-private partnership with the City of Nashville and the university. The Metro Council approved $10 million in federal money for the project earlier this year and that will be used to renovate Burrus Hall on campus. 
The goal is to help not only campus entrepreneurs, but also minority business owners and startup founders from across the Nashville area.
Holly Rachel, a Nashville entrepreneur and tech ecosystem builder, has been named as the center's first executive director.
Rachel moved to Nashville in 2009 for her master's degree in chemistry at Vanderbilt University and went on to work at the Tennessee Bureau of Investigation as a forensic scientist. She later founded Rachel 
and Winfree Consulting, a data analytics consulting firm for small businesses, with Lena Winfree. In 2021, she helped start Blacks In Technology Nashville, a chapter of the global non-profit for Black IT professionals. 
Rachel told Hypepotamus that she sees her new role at the Freeman Center as a continuation of her work "helping small businesses, helping founders, and building community for minorities in the Nashville area." She also said that she wants the center to be "a unique part of the startup ecosystem, not just in Nashville, but for the entire Southeast." 
Her goal is to bring in advisors, investors, ecosystem builders from across the region and the country to build up the center. 
About The Freeman Center 
Fisk University is a private HBCU (Historically Black College & University) and is the oldest higher education in Nashville. The Innovation Center is coming to life through a public-private partnerships with the City of Nashville. 
The building's namesake, Darrell S. Freeman Sr., was a well-known entrepreneur and philanthropist in the Nashville area who passed away in 2022. He sold his company Zycron Inc. for $20 million in 2017. 
"Incubators are distinct ecosystems populated by curious and inquisitive entrepreneurs, free agents, programmers, designers, dreamers, angel investors, tinkerers, venture capitalists and this Center marks the next stage in Nashville's remarkable development," Fisk University Executive Vice President Jens Frederiksen said earlier this year. "The late Darrell Freeman knew this and he embodied everything this center is about: determination, focus and innovation. Over the next many years, students, faculty and community founders will follow in his large footsteps and launch businesses and support neighborhood growth and development. 
Preparing For Launch 
Rachel will spend this coming fall building out the advisory board, finding funders, and "getting the word out [about the center] to build out a network of supporters, business owners, faculty, and students." 
Programming will start in spring of 2024 and the building will open the following fall, Rachel told Hypepotamus.