How Successful CIOs Extract Maximum ROI of Mission-Critical ERP Systems to Fund Innovation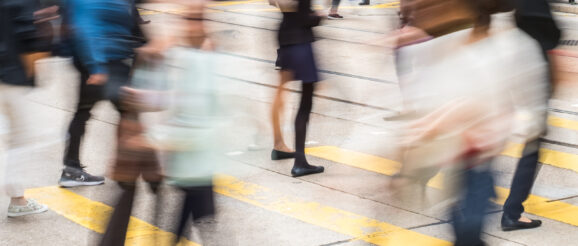 IT leaders around the world are being told – not asked – by executives, board members, investors and shareholders to transform IT from a "cost center" to a "strategic profit center" for the business. Gone are the heydays of deep pockets and endless budget for companies, now it is about extracting the most out of every dollar, getting more for less, no matter the industry.
Companies continue to accrue rising costs of new applications, tools, cybersecurity programs, business continuity planning, and more, while feeling the crunch of the IT talent shortage that drive higher salaries asks, attrition rates, and instability for the organization. So where are IT leaders to find wiggle room in their budget to fund innovation and meet the growing demand of the business without compromising operational excellence?
The answer is in their mission-critical ERP systems, or rather, WHO is supporting their ERP.
ERP serves as the backbone of most enterprises, offering solutions that enable the business to operate, scale and grow. However, mistaking ERP as a business strategy, not a tool, is where costs can get out of control and work against the health of the business.
Innovative companies bring forth successful ideas, new products and services that are based on the brilliant leadership and team vision, not by the ERP they purchased. Software vendors push upgrades, migrations and even forced deadlines to make companies move their systems to a newer product, each cycle adding cost, risk, disruption and downtime that impact the bottom line of the business. If executives are at the roundtable asking themselves "When do we need to make the purchase, how do we afford this," rather than, "Why should we do this?" then it seems as though the vendor is the one running the future of the business, not the leaders.
Source: Shutterstock
Annual ERP software maintenance fees are often 22% of license fees, with diminishing ROI over time and less features and support offered, but steady in their demand of IT budget. Typically, customizations are not supported, and tax, legal and regulatory updates are only offered if on the latest release – all roads point to upgrade or migrate as a solution. This vendor-driven roadmap does not always have a clear ROI for the business.
Rimini Street offers a solution to help CXOs, IT and Finance leaders fund innovation while maximizing the ROI of its mission-critical ERP systems and enjoying better support and partnership than ever before. As the global provider of end-to-end enterprise software support, products and services that offers a comprehensive family of unified solutions to run, manage, support, customize, configure, connect, protect, monitor and optimize enterprise application, database and technology software, Rimini Street enables clients to achieve better business outcomes, significantly reduce costs and reallocate resources for innovation.
More than 5,200 Fortune 500, Fortune Global 100, midmarket, public sector and other organizations have relied on Rimini Street as their trusted enterprise software solutions provider, saving over $7B along the way. By enabling companies to run their current software release for 15 additional years, gain access to highly experienced, knowledgeable senior engineers, benefit from improved support, and partner with a global team whose interest is driven by client-success, Rimini Street continues to prove funding innovation can be easy as saying goodbye to your current vendor support provider.
The post How Successful CIOs Extract Maximum ROI of Mission-Critical ERP Systems to Fund Innovation appeared first on Tech Wire Asia.