How To Ensure Innovation Works For Everyone And Not Just A Few? – Forbes India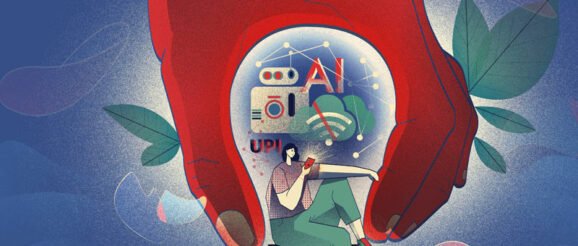 Unified Payments Interface (UPI) has transformed the digital payments landscape
Illustration: Chaitanya Dinesh Surpur
 
The more we know about how to do something, the harder it is to learn how to do it differently." —Everett M Rogers, Diffusion of Innovations.
Aasa was fidgeting with her phone. We were sitting in a circle. The Self Help Group was sharing their experience with using mobile phones to do more than talk or watch videos. I was trying to learn what else were they using the phone for. Aasa quipped, "What else is there to do?"
It struck me that she did not see the phone as capable of doing much else. I could try and explain, but it would not help, she did not see it. The alternative modes in which technology could help her do what she wanted to do did not intersect with her daily life.
As we stare into our past through the James Webb Space Telescope, or into our future brimming with possibilities enabled by AI, a canvas comes alive, filled with innovations, big and small, mushrooming around us every day. Whether they succeed or fail, they stretch our limits and efforts to be different.
The outcome of innovation is not limited to the thrill of something new, something unique or a path never explored before; it is much more. It expands our ability to improve the lives of people, organisations, communities, society and our environment such that everyone can realise its benefits.
Check out our Festive offers upto Rs.1000/- off website prices on subscriptions + Gift card worth Rs 500/- from Eatbetterco.com. Click here to know more.
(This story appears in the 24 February, 2023 issue of Forbes India. To visit our Archives, click here.)
Get the latest stories, videos, and podcasts from Forbes India directly in your inbox every Saturday