How to Make Navigating Ambiguity a Super Power | Human-Centered Change and Innovation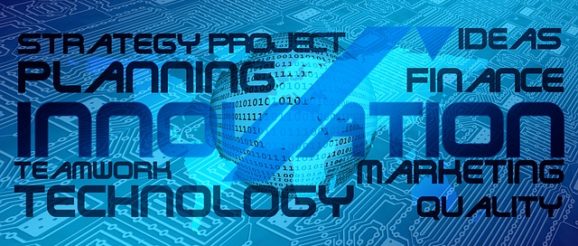 GUEST POST from Robyn Bolton
You are a leader. The boss. The person in charge.
That means you know the answer to every question, make the right decision when faced with every choice, and act confidently when others are uncertain. Right?
(Insert uproarious laughter here).
Of course not. But you act like you do because you're the leader, the boss, the person in charge.
You are not alone. We're all doing it.
We act like we have the answers because we've been told that's what leaders do. We act like we made the right decision because that's what leaders do in a volatile, uncertain, complex, and ambiguous (VUCA) world where we must work quickly and flexibly while doing more with less.
But what if we didn't? 
What if we stopped pretending to have the answer or know the right choice? What if we acknowledged the ambiguity of a situation, explored its options and interpretations for just a short while, and then decided?
We'd make more informed choices. We'd be more creative and innovative. We'd inspire others.
So why do we keep pretending?
Ambiguity: Yea! Meh. Have you lost your mind?!?
Stanford's d.School calls the ability to navigate ambiguity "the super ability" because it's necessary for problem-finding and problem-solving. Ambiguity "involves recognizing and stewing in the discomfort of not knowing, leveraging and embracing parallel possibilities, and resolving or emerging from ambiguity as needed."
Navigating ambiguity is essential in a VUCA world, but not all want to. They found that people tend to do one of three things when faced with ambiguity:
Students tend to enter the program with a resignation that ambiguity must be endured. They leave embracing it because they learn how to navigate it.
You can too.
In fact, as a leader in a VUCA world, you and your team need to.
How to Embrace (or at least Engage) Ambiguity
When you want to learn something new, the library is one of the best places to start. In this case, the Library of Ambiguity  – an incredible collection of the resources, tools, and activities that professors at Stanford's d.School use to help their students build this super ability.
It's easy to get overwhelmed by the number of resources, so here are three that I recommend:
Learn It. Do It.
The world isn't going to get simpler, clearer, or slower. It's on you as a leader to learn how to deal with it. When to slow it down and explore and when to speed it up and act. No one is born knowing. We all learn along the way. The Library will help. No ambiguity about that!
Image credit: Pexels
Sign up here to join 17,000+ leaders getting Human-Centered Change & Innovation Weekly delivered to their inbox every week.