Hubiquitous Unveils Phase 3 of Talent Program at Africa Innovation Week in Kigali, Rwanda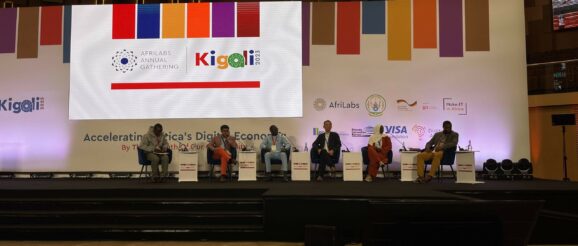 In celebration of Global Handwashing Day, Lifebuoy is taking a dynamic and interactive approach to engage children in handwashing activities, emphasizing the importance of proper hygiene practices. This annual event, celebrated worldwide on 15th October, is a day dedicated to promoting handwashing with soap as an essential and cost-effective way to prevent diseases and save lives. 
Under the theme "Reimagining hygiene through the power of play", Lifebuoy launched the 2023 Global Handwashing Day campaign at the Services Basic School at Burma Camp in Accra on Friday, 13th October. The campaign fuses education and entertainment in recognizing that children are the torchbearers of change in public health and has designed a series of engaging games and activities that make learning about hand hygiene fun and exciting.
The event also saw the launch of the "H for Handwashing Games Kit", which repurposed existing games that would help to reinforce the message of hand hygiene. The children had the opportunity to participate in these games and educational activities such as Germs and Ladders and Handwashing Ludo. These games not only instill the importance of hand hygiene but also allow children to become champions of good handwashing practices.
Mr. Joel Boateng, Customer Development Director of Unilever Ghana PLC shared the inspiration behind this innovative approach. "This day is extremely important to our flagship hygiene brand, Lifebuoy and at the core of the brand's purpose lies our unwavering mission to inspire and foster good hygiene habits that last a lifetime. Lifebuoy is dedicated to increasing awareness and understanding about the importance of handwashing with soap and water to stay healthy and prevent the spread of germs."
He added, "At Unilever, we are driven by our purpose: to make sustainable living commonplace and we believe that people with purpose thrive, brands with purpose grow and companies with purpose last."
Last year, Lifebuoy launched the remarkable "H-for Handwashing" campaign led by the Lifebuoy Chief Education Officers. They employed peer-to-peer learning to inspire their fellow students to adopt regular handwashing and other hygienic practices. This will continue for another year.
Mrs. Patricia Dovi Sampson, Director of General Administration at the Ministry of Sanitation and Water Resources, said at the event, "Since the onset of the COVID pandemic in 2020, we have consistently emphasized the importance of hygiene, especially handwashing with soap under running water. I am truly impressed by how such a simple action has played a significant role in reducing COVID cases in Ghana."
She added, "Today, children spend more time immersed in screens of all shapes and sizes and hardly play games like we did in our times. This is why I am particularly excited about Lifebuoy's approach in engaging children through games. It will invariably foster greater interaction among peers and enhance their thinking capacity, while imparting essential hygienic practices, especially, handwashing."
The introduction of this exciting new method to sustain this momentum – the introduction of interactive games to promote handwashing – is a delightful addition. Research from the Games Journal has shown that games have the power to instill behavioral change in children, encouraging them to make positive health choices, thanks to the entertainment value they offer.
Lifebuoy believes that teaching children the importance of handwashing is not just about imparting knowledge but instilling lifelong habits that can protect their health and well-being. The campaign is about turning an essential hygiene practice into an adventure. By making it fun, children are more likely to adopt these habits and share them with their families and friends, thereby creating a ripple effect of positive change in communities. 
As the popularity of cannabis grows, so does the demand for feminized seeds. While feminized seeds are widely available, many do not yet fully understand their proper use. With this in mind, we have set out to uncover the 5 unknown facts about feminized cannabis seeds. Our research has led us to discover some surprising insights into feminized seeds that will be sure to intrigue even the most seasoned cannabis enthusiasts. These discoveries will be invaluable for novice and experienced growers who want to maximize their yields and avoid potential pitfalls. So, if you're looking for reliable feminized seeds vendor online, be sure to read on and learn something new about feminized seeds.
Feminized cannabis seeds have been a game-changer for growers all around the world. They offer reliable and stress-free cultivation with guaranteed female plants and higher yields. But did you know that feminized cannabis seeds, as the name suggests, are almost always genetically female? Yes, that's right! Unlike regular seeds that can produce both male and female plants, feminized seeds have undergone a specialized process of genetic manipulation to produce only female plants. This saves time and resources from culling male plants and ensures that every plant in your grow tent can produce those glorious buds. It's one of the unknown facts about feminized cannabis seeds that makes them a smart choice for any grower, whether you are a novice or a pro.
Feminized cannabis seeds, despite their popularity, bear a lesser-known vulnerability – heightened susceptibility to environmental stress. These seeds, designed to be exclusively female, tend to exhibit increased sensitivity to changes in light cycles, temperature fluctuations, and nutrient imbalances. This heightened fragility can make cultivation a bit more challenging for growers, necessitating meticulous environmental control. While they offer advantages like predictability in plant sex, this susceptibility to environmental stress underscores the importance of precise conditions for a successful harvest. Cannabis enthusiasts and cultivators often grapple with this lesser-known aspect of feminized seeds in their pursuit of quality yields.
Feminized seeds have revolutionized cannabis cultivation by ensuring a near-guaranteed female plant. Traditional cannabis seeds yield a mix of males and females, which can be a hassle for growers since only females produce the desired buds. Feminized seeds, created through selective breeding, eliminate this uncertainty. They've become industry game-changers, saving time, space, and resources. With less need for culling male plants, growers can focus on cultivating the potent, resinous, and THC-rich flowers that consumers seek. This innovation has significantly streamlined the process and made high-quality cannabis cultivation more accessible and efficient for beginners and experts.
Feminized cannabis seeds have been gaining popularity in recent years for several reasons. One key factor is the significant advantages they offer in cannabis cultivation. 
In conclusion, the world of cannabis cultivation is always evolving, with new techniques and innovations constantly being introduced. As this research has shown, feminized cannabis seeds are a game-changer for growers, offering many advantages over their traditional counterparts. Whether you're looking for a high THC content, more consistent yields, or an easier growing process overall, feminized seeds are definitely the way to go. So, now that you're armed with this knowledge, what are you waiting for? Start incorporating feminized seeds into your growing practices and see just how much of a difference they can make!
In the bustling streets of Accra, Ghana's capital, Stella Kunjan, a hearing-impaired resident of Osu, often felt like a fish out of water. The world around her buzzed with activity, but the barrier of silence stood tall. That changed when Vodafone Ghana's SuperCare initiative came into her life, acting as a bridge between her silent world and the cacophony outside.
An industry-first launched in 2017, SuperCare is a dedicated customer service line for speech and hearing-impaired persons. The service operates via a dedicated short code *494#. In addition to providing this community with trained and specialised customer service personnel, Vodafone Ghana also offers unique SuperCare bundles, which provide data and SMS from as low as GHS2.50.
Beyond customer service
For many speech and hearing-impaired individuals, SuperCare is a service that helps them connect meaningfully with Vodafone's Customer Care support. For Stella Kunjan, however, SuperCare became a lifeline. "She called our dedicated support channel on *494# and requested an interpreter for video support," explained Joseph Cornelius, an Experience Centre Agent trained in sign language, who has been part of Vodafone's SuperCare project since its inception. "Her complaint was that her doctor had not understood her attempts to explain her symptoms, leading to her being misdiagnosed. Due to the language barrier, the doctor had been prescribing her stomach pain medication instead of the menstrual pain relief she needed. Through a video call with her and the doctor, we effectively translated her complaints, and she received the appropriate medication."
Stella's story is just one of many. According to the World Health Organisation, 1.7% of Ghana's population suffers from disabling hearing loss. Angela Mensah-Poku, Vodafone Ghana's Director for Digital and Commercial Operations, emphasises the importance of reaching out to this often-overlooked community. "Beyond individual aspirations like education and decent living, the speech and hearing-impaired community collectively hopes for greater recognition and inclusion," she says. She underscored the importance of technology in bridging communication gaps and fostering inclusivity.
"They have a really difficult time," adds Cornelius. He has seen firsthand the challenges the speech and hearing-impaired community faces. "They are often labelled as beggars, lacking skills, or simply incapable," he says, his voice tinged with a hint of sadness. But it is not just about societal stereotypes, he explains. It is about a voiceless minority struggling to access essential services in a world that does not speak their language.
A vision of inclusion
Rita Adiase, Vodafone Ghana's Customer Operations and Experience Centre Manager, views SuperCare as more than just a service. She sees it as a pivotal step towards a broader vision – a Ghana where everyone, regardless of their abilities, has a place in the digital world. "As we say at Vodafone, technology is nothing without humanity. An important part of our customer service model is ensuring that we communicate with our customers in a language they can easily understand," she elaborates. "And Vodafone is always innovating on its SuperCare platform. For instance, we introduced the Vodafone Cash bundle purchase payment option to further drive convenience and inclusion."
Empowering the community: Fausty's journey
The road ahead
The numbers speak for themselves. After launching with over 1,000 users in 2017, SuperCare's subscriber base has significantly grown year on year, proof of its impact. As of September 2023, over 3,000 subscribers rely on the service. But for Vodafone Ghana, this is just the beginning. This October, the company's commitment to digital inclusion shines brighter than ever as it undertakes its annual 'Vodafone Care Month.' The theme is 'Team Service, Live Digital.' This theme underscores Vodafone's dedication to equipping all customers with innovative digital solutions. It also highlights the importance of inclusive digital tools like SuperCare for service excellence.
In a world that is increasingly digital, initiatives like SuperCare are not just essential; they can create lasting positive change. As Angela Mensah-Poku aptly puts it, "Digitalisation is not just about technology; it has to be about people." One thing is clear as Vodafone Ghana continues its inspiring digital journey – it is leaving no one behind.