Human Behaviour AI Technology White Paper | NVISO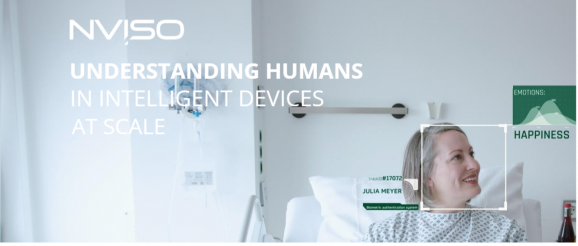 An Artificial Intelligence Application (AI App) is the entire software including any machine learning component(s) of a data-driven algorithm necessary to transform data input(s) into output(s). An AI App is represented by its architecture that shows how to transform its input(s) into its output(s) where the transformation is given in the form of machine learning algorithm(s) (normally specified in frameworks such as Pytorch, Tensorflow, etc.) including pre and post processing algorithms and code.
Data Centric AI is the discipline of systematically engineering data used to build and continuously improve an AI system over time. The virtuous cycle of AI Apps, also called the "AI Flywheel Effect" is one of the most exciting ideas in Artificial Intelligence and it is also incredibly simple. Essentially, when AI technologies are integrated with a product properly, they create a feedback loop where the product continuously improves with use, generating more usage and a better competitive position relative to other products.
Although any product tends to improve with usage regardless of its underlying technology because a good team will use qualitative feedback and analytics data to bring it closer in line with user needs. This improvement, though, tends to reach an asymptote where additional usage and data no longer provide much marginal insight to the product.
When a product's core technology is AI-driven, though, it adds another layer on top of the typical team-driven product improvement cycle. With today's AI technologies (for example Deep Learning), additional data continues to provide marginal improvement for a very long time, allowing the cycle to continue much further than it previously could and improving the core product for a long time.
Smart Health
Data will play an increasingly important role in providing a better understanding of consumer needs in terms of health, and to enhance and tailor a more cost-efficient health offering that delivers the right care at the right time and in the right place. The interconnections made possible by being able to access pools of data not previously available (worldwide databases, data clouds, apps, in-sensor computing etc) are creating a major shift in healthcare provision.
According to different projections, healthcare budgets around the world are expected to increase by 10% in aggregate by 2030. Healthcare spending will be driven by ageing and growing populations, rising labour costs, and also by clinical and technology advances. Consequently, by 2030 healthcare is expected to be centered on patients being empowered to prevent disease rather than seek treatment.
Smart Living
Rethinking human activities to take advantage of the innovation opportunities offered by hyper-connectivity and AI solutions and new kinds of sensors based on miniaturised technologies will create numerous benefits for every new market, ranging from connected cars and digital health to smart home and smart living, and factories of the future. This should include lessons learned from the COVID-19 pandemic like the sudden increase in remote-working.
Smart Living is a solution that aims to make an environment of the future that improves people's quality of life and examples include companion robots (personal assistant for everybody), augmented reality (AR) and virtual reality (VR) along with artificial intelligence and blockchains are key elements to create the Metaverse, and affective computing (body language and emotions are key to understand humans).
Smart Mobility
Mobility is a basic human need and Europe's mobility industry is a key contributor to it. The usage of smart perception, safety and automated mobility solutions and services to provide safe and comfortable inclusive mobility that is also suitable for the elderly as well as people with special needs. Research, development and innovation (R&D&I) of embedded AI-based software, sensors and electronic components and systems provide the core of automated on- and off-road vehicles, ships, trains and aeroplanes.
A special focus requires validation of the safety and reliability of the automated mobility systems in all traffic and environmental situations as there are currently no adequate methods and tools available. Occupant monitoring is expected to become a key feature and a standard in new cars as a result of regulatory and rating agency requirements Euro NCAP 2025 Roadmap (Euro NCAP).
Industry 4.0 changes to the mode of operation have a profound impact on how the factories, construction zones and processes are managed and operated. Powerful networked digital tools are needed to achieve the necessary Situational Awareness and control of autonomous vehicles, robots and processes at various autonomy levels.
Specialised collaborative robots industrial environments support human workforce in the fulfilment of repetitive jobs or heavy lifting, for instance (Weiss et al.). Applications can be found mainly in the manufacturing industry, e.g. assembly of automotive parts. But next to industrial application there exist a number of opportunities in care applications as well, e.g. to grasp a glass of water.