IBM Client Innovation Centre Could Grow N.B. GDP By $72M – Huddle.Today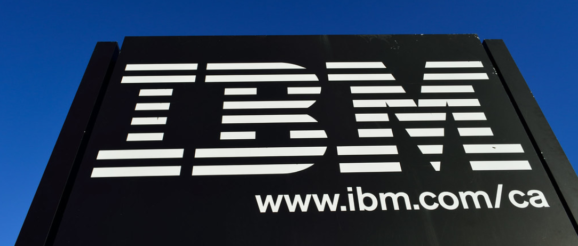 FREDERICTON – IBM's decision to open its new Client Innovation Centre (CIC) in Fredericton is a bid to build on its presence in the city and train and recruit talent in New Brunswick's tech hub.
"IBM has a growing presence in New Brunswick and so it made sense to build on that," said IBM's client services leader, Tracy Bean.
"There is such a skilled and diverse workforce here that we can draw on. Also, the creation of the CIC aligns with the shared objectives of the provincial government to create jobs and improve workforce skills training."
The Client Innovation Centre will open in January at the IBM Security Hub space already in Fredericton. The goal is to get people working right away.
Earlier this month, IBM announced plans to create as many as 250 jobs with the Client Innovation Centre. It's a move IBM President Dave McCann says puts the right skill and talent into the right place to help adopt new technologies like Hybrid Cloud and artificial intelligence.
To help with these plans, the province has pledged as much as $4.8 million, through Opportunities New Brunswick, specifically allotted for recruitment.
IBM will be training employees at the CIC as it hires them.
"We have comprehensive skills programs which covers not only the technical aspects of the job but also industry fundamentals," Bean said.
"Employees will be trained with the high-demand skills needed to help Canada grow and compete in a global marketplace, with associates provided 12 weeks of targeted consulting and technical training. All CIC employees will receive upskilling and cloud certification as required," she added.
Once the CIC is up and running, collaboration will be the keyword.
Bean said IBM works with a combination of private- and public-sector clients and the work at the CIC will increase collaboration between the two sectors "in a way that will help grow a thriving and globally competitive digital economy."
Bean said that, initially, the focus will be on delivering consulting services with Oracle-based technologies, cloud, machine learning, and robotic process automation – as well as the Internet of Things, blockchain, and more.
Bean said hiring, which is expected to take place over a five-year period, will begin in January and recruitment efforts will include the hiring of app developers, technical testers, business analysts, customer experience workers, design consultants, and digital transformation workers.
When complete, the Client Innovation Centre will join four others across Canada: in Halifax, Montreal, Gatineau, and Calgary.
The Client Innovation Centre is expected to increase New Brunswick's GDP by as much as $72 million over five years.
IBM has had a footprint in Canada for more than a century.
In June, IBM and the McKenna Institute announced a campaign of upskilling to help fill hundreds of vacancies in New Brunswick's tech sector – at a time when the tech company itself had about 700 vacant jobs across Canada.
IBM SkillsBuild is a free digital training platform that provides 40,000 targeted learning nodes, providing a means to develop new skills and find new jobs regardless of background or training.
"A significant milestone was the establishment of the Fredericton cybersecurity hub in 2011, which provides support for more than 5,000 IBM Security QRadar customers around the globe and serves as the 'brains' behind IBM's ten  security operation centres worldwide," Bean said.
Sam Macdonald is a Huddle reporter in Moncton. Send him your feedback and story ideas: [email protected].
Share this: