Imagination powers insurance innovation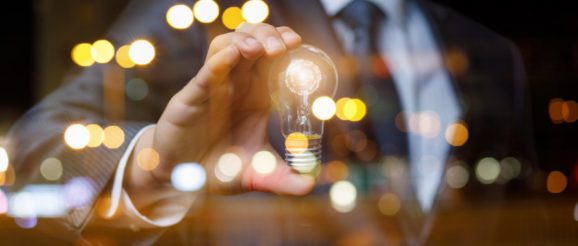 Impressive customer experience solutions were showcased at this year's Efma-Accenture Innovation in Insurance Awards.
Innovation in the insurance industry is not only being driven by advances in digital technology. It's also being fueled by the imagination and creativity of people working in the industry.
The human component of insurance innovation comes to the fore especially in insurers' efforts to enhance the experience they provide customers. Insurance companies throughout the world are no longer content to simply improve the traditional services they offer policyholders. They're constantly striving to create new experiences that will attract and delight customers.
A host of impressive customer experience solutions was submitted for this year's Efma-Accenture Innovation in Insurance Awards. Many of these demonstrated highly creative and original thinking. Polish insurer PZU, the winner of the Customer Experience and Engagement category, for example, has developed a novel solution that enables its deaf customers to engage with the company's contact center.
PZU's winning entry, its Speech And Language Translator (SALT), allows customers with hearing disabilities to participate in three-way videoconference calls with a contact center consultant and a sign-language translator. This gives such customers direct access to a wide variety of services provided by the insurer.
PZU initially provided the specialized videoconferencing facility at a few of its main branches. By upgrading the facility to a web-based platform, the company has given its customers the opportunity to use the SALT service, from a mobile device, regardless of their location.
The Polish insurer also submitted two other customer experience innovations for the Efma-Accenture Innovation in Insurance Awards. The first is a pro-active service that seeks to contact customers, who have suffered asset damage or loss, before they lodge a claim with the company. The Before-You-Call service scours a broad range of news sources and identifies people who have experienced such set-backs. If these people are PZU customers, the insurer contacts them and offers help. The other innovation, PZU Go, is an accident-detection service that uses a small wireless beacon attached to a vehicle's windscreen to automatically alert the insurer if a collision occurs.
AXA Philippines was the runner-up this year in the Customer Experience and Engagement category. MyAXA Café is an online community forum that gives the insurer's customers an opportunity to contribute to the development and refinement of the company's products and services. AXA Philippines uses games and rewards to encourage customers to participate in the forum and runs regular surveys on the site to elicit feedback about potential new offerings. MyAXA Café has provided AXA Philippines with more accurate and quicker customer research. It has also enabled the company to enhance the customer experience it provides and strengthen its relations with policyholders.
Canadian insurer, the Co-operators Group secured third place in the Customer Experience and Engagement category. Its HomeToBe mobile app provides first-time homebuyers with a wide range of information to help them buy the house that best suits their needs. It allows homebuyers to determine the market value of properties; assess crime, fire and flood risks; gauge possible repair costs; and calculate mortgage and insurance payments. The HomeToBe app has enabled the Co-operators Group to attract new customers and position itself as a trusted partner for homebuyers.
Have a look at the EFMA – Accenture Innovations in Insurance database to see some more notable customer experience applications.
In my next blog post, I'll discuss some of the creative applications of artificial intelligence that impressed at this year's Efma-Accenture Innovation in Insurance Awards. For further information about the awards click onto the link below.