IMC TOYS Balances Tradition and Innovation to Deliver New Experiences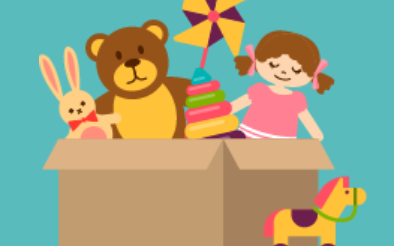 Dassault Systèmes announced that IMC TOYS, one of the top 20 companies in the toy industry worldwide, has selected the 3DEXPERIENCE platform to improve product quality, safety and attractiveness, while maintaining its quick time to market for new toys and experiences.
In a globally competitive market that is driven by the seasons and subject to high standards, toy companies must launch timely, quality products to succeed. Digital transformation is essential for this process to evolve.
IMC TOYS has integrated digital technologies and Dassault Systèmes' 3DEXPERIENCE platform into their development processes. Finding a balance between traditional products and digital ones is at the heart of the company's product strategy. IMC TOYS is continuously improving its internal processes to ensure it maintains its high standard of quality and the pace of innovation and safety imposed by the sector.  This goal to innovate by increasing the quality and appeal of its products is the reason why this toy company looked for specific solutions to improve its control over the different phases of projects, including the planning and management of resources and tasks.
ABGAM, Dassault Systèmes' partner in Spain and Portugal, has been in charge of implementing and customizing the 3DEXPERIENCE platform for IMC TOYS, specifically the "My Product Portfolio" industry solution experience for consumer goods companies of all sizes. IMC TOYS' team of engineers, graphic designers, marketing managers and project managers gain real-time access to reliable project information and can quickly visualize the status of the production process for each toy to make more informed decisions.  With better control over its processes, IMC TOYS can detect possible mistakes before a project is finished, thus improving quality, saving costs and allowing time for more projects.
"Toys must be built and launched on the market in a very short amount of time but under exhaustive control; we can't skip steps in this control process, otherwise we'd break from one of our most appreciated values and characteristics: quality," said Jan Puig, Product development manager, IMC TOYS.  "We didn't want a bureaucratic system that slows us down; we can't afford this luxury. The 3DEXPERIENCE platform is a tool that allows us to work in a more flexible, agile and fast way, something that is fundamental in a sector like ours."
"The toy industry is a very demanding sector where time to market, innovation, and overall quality are must-haves due to its target consumers," said Nicolas Loupy, Managing Director, Spain & Portugal, Dassault Systèmes. "The 3DEXPERIENCE platform helps IMC TOYS in their digital transformation to accelerate innovation and to improve the quality and safety of products while maintaining their appeal. These factors will be keystones for driving their 30 years of toy industry leadership into the next decades."
Lauriane
Lauriane is currently Marketing Director for the Consumer Goods & Retail Industry at Dassault Systèmes. She took over this role in 2016, after ten years of work experience at Dassault Systèmes in various Marketing and Communication positions. Prior to this role, she spent four years in charge of the Communication for the FashionLab by Dassault Systèmes, the company's technology incubator dedicated to the fashion industry. She holds a Master in Management with a special emphasis on Marketing. Passionate about fashion, digital technology and sustainable innovation, she creates and delivers inspirational content for various communication channels. She is also in charge of developing strong relationships within the consumer goods and retail ecosystem.