Industry Perspective: The Unintended Consequences of a Drug Quality Rating System | Healthcare Innovation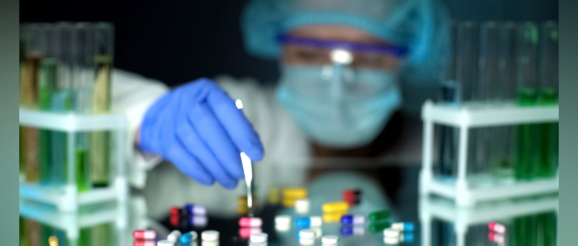 by Soumi Saha, PharmD, Premier Inc.
The U.S. Food and Drug Administration (FDA) has been pursuing a framework for a pharmaceutical manufacturing site rating system, the Quality Management Maturity (QMM) program, which aims to improve operations and curb drug shortages.
Greater focus on supplier quality incentives and rewards, including payment for reliably meeting providers' supply requirements, is key to incenting manufacturers to participate in healthy and sustainable pharmaceutical markets. However, a rating system like the QMM may generate unintended downstream consequences that exacerbate drug shortages and create new operational challenges for U.S. healthcare providers.
A Rating System Approach Picks Winners and Losers
The FDA recently formed a multidisciplinary working group on the QMM rating system, stating that ratings could provide intelligence on production facilities' performance and robustness, and support flexibility for manufacturers to make post approval manufacturing changes with less regulatory oversight.
Currently lacking are the necessary details for operationalizing and implementing a rating system, including how ratings are managed and how facilities that receive any score under the top rating will be managed in the current regulatory environment.
For instance, such a system may be inherently subject to bias and proposes to assign a rating or ranking to every FDA-approved drug manufacturing site around the globe. Under this model, one single drug with the same dosage and strength produced by same manufacturer with the same National Drug Code (NDC), in theory, could accrue a different quality rating based on the specific facility at which it was produced – creating confusion, little parity and potentially the need for multiple labels to distinguish between the 5-star and 3-star "twin" products.
A quality rating system can also unintentionally select winners and losers in an already-constrained environment – further increasing barriers to entry and discouraging competition. With the likelihood for pricing variability on high versus low-rated products, many lesser-rated manufacturers may make the difficult decision of reducing production or exiting the market entirely – two actions that can, and have, triggered drug shortages.
Concerns on Provider Burden
Another major challenge in a rating system approach is the complexity this can introduce into the pharmacy dispensing workflow.
Much of this can be attributed to the confusion created by the distinct product quality labeling likely required and as noted earlier, but an added factor is payer preference considerations. For comparison, in the brand and generic drug space, if a generic is covered by a payer, all manufacturers of the generic drug are typically covered and can be interchanged by the pharmacist.
Alongside specific quality ratings, many payers may only select a single rating or only higher-ranked products to place on formulary. This can result in the need for pharmacies to create extensive workflows to ensure the patient receives the right product and can create delays in patient care as pharmacists work to understand which product would be covered by each patient's individual insurance. This creates additional complexity in emergency situations where every second counts to administer necessary medications, and any operational delay can have detrimental effects on patient outcomes. 
A quality rating system may also inhibit healthcare providers from creating their own institutional formularies, which can lead to severe inefficiencies for a pharmacy to manage inventory effectively, especially given the expense of products and refrigerator space required for storage.
In addition to payer dynamics, what liability would exist to providers using a lower-rated drug? An example of how this applies in practice can be seen with biosimilars: hospitals cite confusion on how to address a situation when a patient receives the wrong manufacturer of a biosimilar due to confusion with payor coverage and a lack of interchangeability. The patient receives the correct molecule, but the wrong manufacturer. Hospitals are reporting these as medication errors, creating significant confusion for patients when they are informed that a medication error occurred, while they did receive the right drug at the right dose. A similar scenario can occur with quality ranked drugs – the FDA should establish clear recommendations regarding what would constitute a medication error for product of a particular quality rating.
Finally, it is important to note how drug shortages would be defined in the context of quality ratings. If a 5-star product is unavailable, can pharmacies substitute a lower rated product due to the shortage? Will the FDA drug shortage list be able to accommodate tracking and listing of shortages based on the quality rating?
Moving from Quality Rating to Quality Gold Standard
Currently, the FDA assesses whether a facility is in a state of control through periodic inspections that provide an evaluation of manufacturing operations, including their system for quality management. 
Rather than creating a net-new ranking system, the quality standard should focus on FDA approval and inspection, with all FDA-registered global manufacturers inspected equitably and consistently via unannounced inspections at the same time intervals. It's welcome news that the Fiscal Year (FY) 2023 Omnibus Appropriations Bill contains a provision requiring the FDA to establish a pilot program for unannounced foreign inspections. Both domestic and overseas manufacturers of finished dose forms and active pharmaceutical ingredients should be held to the same standard.
One quality standard equally applied to all producers can encourage domestic investment and shorten supply chains. And importantly, it preserves the FDA as the gold standard for all medical product and food inspections, of which U.S. consumers already rely. 
To level the playing field, the FDA will require the appropriate resources in highly trained and experienced inspectors and may also need additional statutory authority. Once a level playing field is adopted as policy, the FDA should provide Congress with a five-year plan, with metrics and annual targets to achieve the desired parity.   
Additional consideration can be given to elevating the minimum required current Good Manufacturing Processes (cGMP) standards expected of all drug manufacturers. Elevation of standards could be complemented with incentives such as zero-interest loans and sufficient duration to achieve targets without worsening current supply levels.
Solutions that drive mature manufacturing quality systems are critical to address the symptoms of an unhealthy pharmaceutical market, pervasive drug shortages and the quality of care delivered to patients. While well intentioned, a quality ranking approach can usher in substantial unintended consequences that run counter to these goals.
Soumi Saha, PharmD, is senior vice president of government affairs at the Charlotte-based Premier Inc., which describes itself as "a healthcare improvement company uniting an alliance of approximately 4,400 U.S. hospitals and health systems and more than 250,000 other providers and organizations."