Innovate Alabama awards $9.3M to foster innovation in 17 counties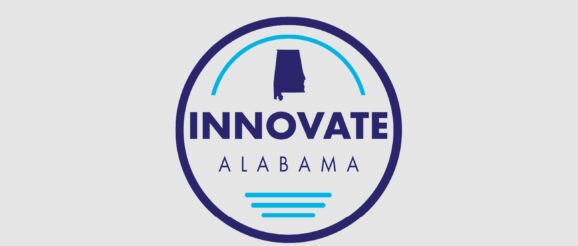 Innovate Alabama, the state's premiere entrepreneurial initiative, has just announced the first recipients of the Innovate Alabama Network. This ambitious project seeks to weave together communities, nonprofits, and academic institutions across Alabama with the sole aim of boosting local innovation. A sum of $9.3 million has been generously allocated to support the initiative.
Out of the entire state, 51 entities in 17 counties have been chosen for this special designation. This includes 30 nonprofit entities, 11 municipalities, and 10 colleges and universities.
Innovate Alabama's CEO, Cynthia Crutchfield, spoke enthusiastically about this venture. She views the Innovate Alabama Network as a pivotal stride towards strengthening the state's innovation and entrepreneurial environment. "We are developing a statewide network for innovation programming and catalyzing entrepreneurship in all of our communities, both rural and urban," Crutchfield elaborated.
Alabama State Director of Finance and Innovate Alabama Board Chairman, Bill Poole, also shared his excitement, praising the inclusive and varied innovation ecosystem in Alabama. He is confident that this collaboration will pave a bright path for the state's future.
Organizations, communities, or academic institutions interested in joining the Innovate Alabama Network's second round can submit their applications by 5 p.m. CT on January 5, 2024. More details about the program will be disseminated through webinars and office hours until year's end. To participate, interested parties can sign up here.
Notably, there have been some alterations to the program guidelines since its inception. For crucial updates or to apply, .
The first round's recipients include notable communities like Auburn, Bessemer, and Mobile. Nonprofits such as the Alabama Trails Foundation, BioAlabama, and Birmingham Business Alliance also received designations. From the academic realm, institutions such as Alabama A&M University, Auburn Lowder Center for Family and Entrepreneurship, and the University of Alabama were honored.
Established as Alabama's first statewide public-private coalition to emphasize entrepreneurship, technology, and innovation, Innovate Alabama's mission is clear: to help visionaries plant their seeds in Alabama. Under the leadership of CEO Cynthia Crutchfield, and supported by a board of 11 innovation pioneers chosen by Gov. Ivey, Innovate Alabama is set to redefine Alabama's place in the 21st-century global economy.