Innovation 102: How SMEs can innovate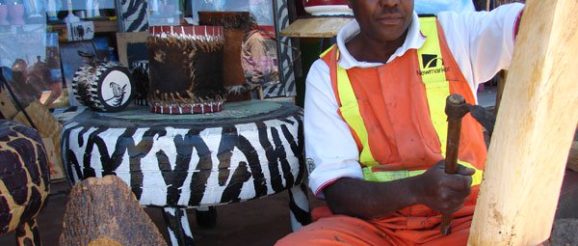 The challenge with innovation is that the "techies" have taken and almost owned it entirely. You mention innovation and the average person immediately envisions digital apps and online capabilities. This piece will seek to expand our appreciation of innovation by exploring a few options on how an ordinary non-tech biz can innovate.
While innovation can occur in countless ways, there are 5 broad areas on which an organization can innovate. Remember that we said that innovation is not necessarily an introduction of a new thing but also the finding of new ways or use for an old thing.
Product Innovation
This is innovation that has to do with physical products/goods. If your biz is in the manufacture or production of goods then this is where you play. If you were radical you would produce yet a physical product that we haven't seen. Alternatively, you could bring into the market a product that has been known to exists before (or even elsewhere) but now with new features that enhance user experience, cut on time, bring savings and possibly increase their profits. I have noticed a new hand held "tractor" that moves on two wheels, with 4 options, to harrow, till etc. The machine has the possibility to change the way we small scale farmers do business.
Unfortunately, our manufacturing is so much challenged in innovation that we are either stuck with the same things we found decades ago. One notable area where we have got stuck is in foods and beverages. Have you noticed we still make Ugali same way all along, how about githeri, chapatti, chai etc. only recently have international companies brought around innovations around food so we now have different varieties and flavourings.
You don't have to be a manufacturer to innovate in products. I have met a service company that needed to use specialized equipment. They developed the concept of what they needed and then worked with a manufacturer to customize one for them and that was it. Beyond that point, the company would have patented and licensed their innovation to the manufacturer and get extra money from any product sold.
Service Innovation
Someone recently quipped that we are predominantly a trading economy. Yeah. We buy and sell. But we also have a vibrant service sector, right from ICT to hospitality etc. if you are enterprising in the service sector then there are possibility you could innovate on services on offer or bring other new ones. The opportunities are endless here. The trend is about digitalizing the process of getting a service here rather than bring new services. We flooded Boda Boda and Tax biz, we flooded mobile money and betting, we flooded food biz that we even do it on every street corner. We have flooded sale of Mtumbas and car wash biz. What new service could you bring? Perhaps how can you work on the acquired academic knowledge and exposure to turn that into a service? Check previous article on freelancing
Process Innovation
Process innovation is when you change the way something has been done before by introducing a more efficient way/process. In most companies it is all about automating and digitalization. Banks have increasingly automated and digitalized the process of getting services, so is transportation. You can even go online and hail a bodaboda. Shopping has also gone digital. You can shop for anything from phones to food for lunch and it will be delivered.
Does your business still have to have so much space in expensive areas? Is there a way to find cheaper premises for example where the cost of production is a little less then market online and do deliveries? How bored do you get when someone tells you they don't have paybill numbers? Processes have been simplified from creation, to sales and marketing, to payments.
What can you make the processes in your business easier?
Currently trends show that people are preferring self-service processes. This is awesome since it cuts costs for businesses and customers are able to create their own experience. Even KRA made it possible for us to create online accounts where we file returns at convenience rather than fill up papers and queue up to make returns
Organizational Innovation
How is the set of your organization helping you to compete? Question around organizational innovation will stretch from the way you define jobs and tasks, whom you employ to your departments and branches. What channels do you have to reach and serve customers? You will know businesses that have reviewed, increased or collapsed branches, departments and job roles. You know of other institutions who have dealers and distributors instead of setting up own branches or others strictly running their branches instead of dealerships. How do you recruit your employees? What type of employees do you recruit? How do you develop and train them? Do you employ entirely or outsource some of your work. Do you manufacture entirely or outsource some of the production?
Business Model Innovation
This is the one area where the potential to innovate is endless. Business model address how your business captures, creates and offers value. The key question to address is how does the biz make money? How could it do that more efficiently than the competition? Does the biz have strong partnerships up and down the value chain? How does the biz go on cost management? How can it make more savings than the competition? How good is the enterprise when it comes to the core biz? How much faith do you have that your product can stand up to competition? How well do your align your product to customer wants concerning, quality, performance, features and style? Are you investing too much in something that is not priority to your customers? What extra value does your product offer come with? What assistance do you offer your customers in order for them to maximize their experience with your product? How does your product reach the customers reach the customers? What is your brand value and how we do your customers want to identify with it? How loyal are your customers and how much can they vouch for you? These questions present endless opportunities to tweek your business to compete better even though it might have products and services similar to competition.
Is your biz well set up for innovation? Next we look at what are the characteristics of an innovative business