Innovation Abounds at NPE2018: MoldMaking Technology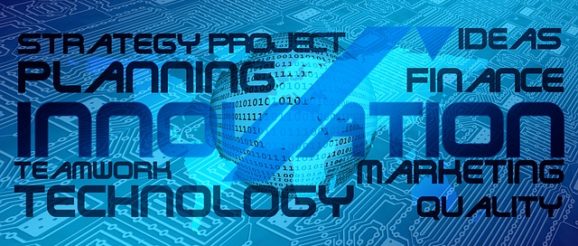 Innovation Abounds at NPE2018
Here is a review of some notable moldmaking innovations and advancements on display at NPE2018.
American moldmakers were out in full force at NPE2018 in Orlando. Many chose to collaborate with various supplier companies to exhibit their capabilities in multiple locations within the Orange County Convention Center, while others simply brought their A-games to display in their own booths. Either way, innovative technologies and advancements abounded, and here are a few of them.
Canon Virginia Inc.
Canon Virginia Inc. (Newport News, Virginia) brought the wow factor to NPE2018, showcasing not only its custom mold manufacturing capabilities and signature vision systems but also introducing a new, sleek multi-mold system, new machine-texturing technology and a new focus on medical contract manufacturing.
An example is the new multi-mold system, which runs two separate molds in one press simultaneously. This is how it works: Plastic material is injected into the first mold. The system then moves the first mold outside the machine chamber for cooling and moves the second mold in place for processing. Then the first mold returns in the machine and ejects its parts, while the second mold moves outside of the machine for part cooling. In addition, the retrieval robot can handle two types of parts with different shapes in cooperation with the system. This "mold-shuttling" process repeats for the next cycle and so on. According to Mr. Takashi Arai, vice president of the Advanced Manufacturing Technology Group at Canon, this system helps transform idle cooling time into productive time by shuttling a second mold into production. The user can program changing conditions like pressure, temperature, injection speed and clamp force as specified for each mold, and the system controls the parameters automatically as the mold shuttles back and forth. The proprietary process accomplishes dual, multi-product molding by the same machine without error or loss of time, achieving reductions in cost, time and waste.
Canon entered the medical contract manufacturing arena last year and gave medical customers a taste of its custom manufacturing capabilities at NPE2018 by demonstrating injection molding of a microfluidic product in a Sumitomo press. Additionally, Canon featured proprietary technology with the introduction of machine texturing for molds that can replace traditional chemical processes. Mr. Arai says that with some proprietary vision technology, Canon machine texturing can reduce lead times compared to chemical processes, plus improve mold life and reduce downtime and costs. Finally, Canon exhibited many machine vision systems, including 3D vision.
R&D/Leverage
R&D/Leverage (Lee's Summit, Missouri) specializes in designing and manufacturing injection stretch blow molds (ISBM), injection blow molds (IBM) and injection molds for customers in the home and personal care, food and beverage industries and the healthcare and medical industries. At NPE2018, the company highlighted its packaging design and moldmaking capabilities, particularly the innovative and patented Liberty IBM System, which the company says is a paradigm shift in tool design because it takes the major frustrations out of the IBM setup and molding processes. Key features of the Liberty IBM System include the use of precision dowels to locate mold inserts onto the die set; patented neck insert or cavity thermal-isolation technology for potentially larger process windows; patented Genesis Manifold system with thermally insulated nozzles; on-the-fly balancing and fewer adjustments needed after initial setup. There are additional benefits, but a favorite of R&D and its customers is the ability to start the system more safely and with less labor in just three minutes, which is only a fraction of the time that it takes to set up a traditional mold.
R&D/Leverage was in South Hall Level 1, Expo Hall S32079 at NPE2018.
R&D/Leverage also announced that it has formed a partnership with Artis Matriz Brazil, expanding its reach into the Latin American market. According to the announcement, Artis Matriz specializes in the design and manufacturing of injection molds for thermoplastics and technical components including co-injection, multi-resins, in-mold closing (IMC) and Flip-Top molds. The newly developed partnership allows the R&D/Leverage's preform molds to be sold and supported locally within South America. In most cases, R&D/Leverage's preform molds will be assembled in Brazil at Artis Matriz's location and supported by R&D/Leverage's engineering and technical teams. 
Boucherie USA Inc.
Boucherie (Knoxville, Tennessee) displayed its two-shot, three-stage injection mold building capabilities by running a two-shot medical mold producing a connector for a urine tester in its booth at NPE2018. The company is known globally for building high-precision single- and multi-component molds for the medical, personal care and oral care (particularly the toothbrushes and interdental brushes) industries as well as for designing and building the machines and production cells that assemble toothbrushes. Boucherie also manufactures brooms and consumer- and industrial-style brushes.
Zahoransky USA Inc.
Zahoransky USA Inc. (West Chicago, Illinois) put a spotlight on its unique ability to build injection molds with integrated automation systems, particularly for medical and personal care applications. In its booth, the company displayed several products and looped a video showing the use of automation as well as in-mold measurement technologies that are used to make those products within complete manufacturing cells that Zahoransky supplies for a complete solution. For example, one mold is shown injection molding a complete, multi-component shaver handle in 15 seconds or less. Michael Schmidt, managing director for Zahoransky, says that the company can supply a 48-cavity mold for a three-piece closure assembly with a cycle time of 15 seconds using in-mold or next-to-mold automation on a standard molding machine. After the first part component is molded, a robot removes it to cool, reinserts it for the second component to be molded over it and in the final stage molds the third component onto the assembly and leak tests the completed part before ejecting it. For disposable medical devices, like prefilled syringes, Zahoransky builds molds with the ability to measure the placement of the needles in each cavity of the mold with a laser to ensure that the place of the needs is exactly perfect before over-molding the syringe body.
Diamond Tool and Engineering
Central to the NPE exhibit of Diamond Tool and Engineering (Bertha, Minnesota) was the introduction of Liquid silicone rubber (LSR) and metal-injection moldmaking (MIM) capabilities. The company has a second facility in Laura, Ohio. It expanded to include this expertise over the last two years to help separate it from pack, according to company President Kent Smith. Additionally, Diamond Tool is staying on top of new technologies, adding conformal cooling to its list of machining and engineering services along with the addition of a new Sodick ALN600G Wire EDM machine and a Sodick UH650L five-axis vertical machining center. Diamond Tool builds molds for automotive, electronics and medical applications.
Comments are reviewed by moderators before they appear to ensure they meet Moldmaking Technology's submission guidelines.