Innovation and Technology Spurring New Jobs, Industries of the Future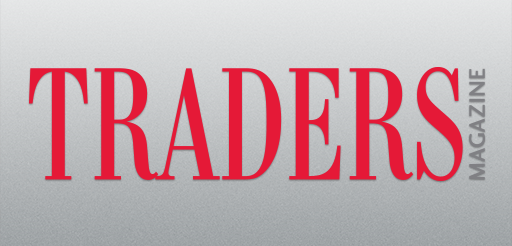 Innovation and Technology Spurring New Jobs, Industries of the Future
Traders Magazine Online News, September 10, 2018
Vijay Eswaran
Is technology pushing us towards a jobless future? What once was the conjecture of futurologists, academics and intelligentsia, has now become a widespread concern for the man on the street. A 2017 report compiled by McKinsey predicts that as many as 800 million jobs could be lost worldwide to automation by 2030.
Technology and its impact on the future or work is currently one of the most deliberated topics across the globe in business forums and leadership consortiums. At this year's World Economic Forum (WEF) at Davos, global leaders echoed concerns over the disruptive nature of technological advancements becoming perhaps one of the bigger threats to society.
As these murmurs of fear sweep nations, there are many who think otherwise. I for one believe that innovation is actually creating jobs faster than automation and technology are destroying them. Entirely new industries have emerged in recent years, creating jobs that didn't exist ten years ago. Technology has disrupted industries in new ways, creating investments and job opportunities for people.
Today, over 40 percent of the world's population is online, which is around 3.5 billion people. Their primary means of accessing the web is via a smartphone they carry around in their pockets. This is bound to change not just our personal lifestyles, but the world of business.  Massive shifts in technology have resulted in significant shifts in social structures, and how people contribute to society and make a living. 
Emerging economies such as India have become case studies for technology disruption and innovation. Nasscom, the apex body of the Indian IT industry, claims that tech startups, e-commerce, Digital India and digital payments have created new opportunities for growth in the country. Though it admits that increasing automation may eat up some section of jobs, new areas such as Cybersecurity, Internet of Things (IoT), robotics, artificial intelligence, machine learning etc are creating new opportunities and industries. According to a report by the Asian Development Bank (ADB), a detailed analysis of occupation titles in India, Malaysia, and the Philippines found that 43–57 per cent of new job titles that have emerged in the past 10 years are in ICT.
While technology disruptions have led to Uberization of many traditionally labor-centric sectors such as retail, taxi and care hire, food delivery, travel and tourism etc, it has also changed the way industries interact with their clients and distribute their products.
The lesser known, but perhaps more impactful example is the direct selling industry, which has produced many millions of micro-entrepreneurs around the world. A recent report by the World Federation of Direct Selling Associations based in Washington, DC states the global direct selling industry generated USD 189.7 billion last year and provided self-employment and/or supplemental income opportunities to approximately 116 million people worldwide. The industry is over 100 years old and has thrived for over a century purely based on the power of human relationships and in-person sales. In the last decade, technology has supercharged the industry giving it unprecedented growth, especially in emerging economies. It has never been easier for companies to spread the word about their products and services, getting their message out to consumers by means of social media and search engines.
For more information on related topics, visit the following channels: