Innovation: #Athens named most innovative EU capital of 2018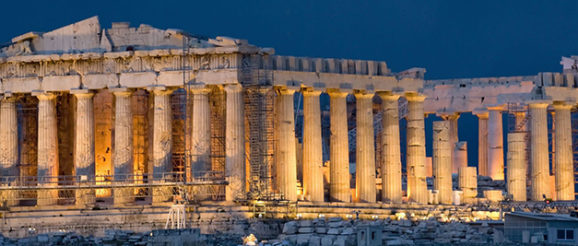 Athens has been awarded the prestigious title of EU Capital of Innovation. The prize, which includes €1 million, was awarded by Research, Science and Innovation Commissioner Carlos Moedasat the Lisbon Web Summit.
Prizes were also given to runner-up cities Aarhus (Denmark), Hamburg (Germany), Leuven (Belgium), Toulouse (France), and Umeå (Sweden) which received €100,000 each. The iCapital award is granted under Horizon 2020, the EU Research and Innovation programme, and rewards cities for their ability to experiment and use innovation to engage local communities and improve the lives of their citizens.
Announcing this year's award, Commissioner Moedas said: "Cities are beacons of innovation. They act like magnets for talent, for capital, for opportunity. With the European Capital of Innovation, we reward the cities that go the extra mile to test new ideas, technologies and ways to make citizens heard in the way their city is changed."
Commissioner Moedas added: "Athens stands out as an example that a city facing many challenges can achieve great things. Through innovation, Athens has found new purpose to turn around the economic and social crisis. It is proof that it's not the difficulties but how you raise yourself above them that matters."
The iCapital title has been previously held by Barcelona (2014), Amsterdam (2016) and Paris (2017). This year the contest was launched in February and opened to cities with over 100,000 inhabitants across EU and countries associated to Horizon 2020. The winner and runners-up were selected by an independent jury from local administrations, universities, businesses and the non-profit sector.
A press release is available online.