Innovation Consultant at Christian Aid (CA)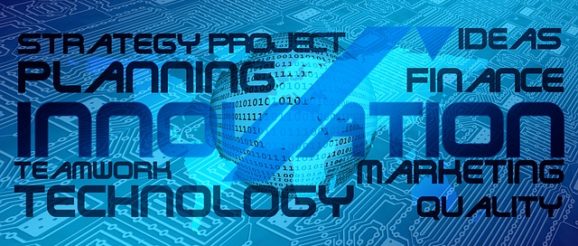 Christian Aid (CA) is a UK-based international NGO, partnering with others to end poverty in Africa. At the heart of this vision is the transformation of the lives of people who live in poverty, empowering them to have a brighter future. Christian Aid works in more than 30 countries and has been operating in Nigeria since 2003. The Nigeria Country programme focuses on Community Health and HIV, Accountable Governance including humanitarian response and Gender.
We are recruiting to fill the position below:

Job Title: Innovation Consultant
Location: Nigeria (This assignment does not require the incumbent to be based in Maiduguri.)
Starting date: 01/09/2018
Contract duration: 1 month
Reporting to: NJR Project Manager
Rate: not more than 5500 USD
General Context of the Response
Christian Aid 's primary purpose in the NE Nigeria Response is to save lives, support and safeguard the rights and well-being of IDPs, returnees and host communities, with the definitive goal is to help find durable solutions that will allow them to rebuild their livelihoods in dignity. In pursuing durable solutions Christian Aid additionally aims to increase the self-reliance and livelihood opportunities of IDPs, returnees and host communities to ensure building of resilience and reduction of disaster risks. The strategic goal of livelihoods programming in Christian Aid is to chart a pathway towards recovery of conflict affected populations, enable the self-reliance, improve protective environment and have access to enhanced, safe and reliable livelihoods, enhancing their freedom and their capacity to accelerate and participate in the achievement of long term sustainable livelihood strategies.
The challenges faced by IDP's and displaced populations in finding decent economic opportunities have been subject to growing attention in Christian Aid operations. Efforts to strengthen the organization's understanding of IDP's and local host communities' livelihoods and capacity to deliver adequate services and useful livelihoods programs are paramount. The national conflict and land tenure environment places varying degrees of restrictions on IDPs' freedom of movement and access to resources, however IDPs use different strategies to generate income. The initial assets that IDPs can rely on – such as their skills, inherited professions, access to financial capital, physical health, social networks – are critical in widening their options to access safe and productive work or engage in income generating activities.
Christian Aid initiated emergency operations in NE Nigeria in 2016, to respond to the critical and increasing needs in the country cause by the conflict between none state insurgency and the Nigeria Security Forces. Christian Aid currently has a full team based in Maiduguri and a coordination office in Abuja and providing services across various sectors namely; Water, Sanitation and Hygiene Promotion (WASH); Food Security and Livelihoods, Nutrition Sensitive programming, and mainstreaming protection to address identified humanitarian needs. The Christian Aid aims to develop a North Eastern Livelihoods Strategy that will better define opportunities for Christian Aid staff and partners and other relevant actors to develop and implement sustainable livelihoods programmes for displaced populations.
Nigeria Joint Response
Christian Aid is a member agency of Nigeria Joint Response consortium providing lifesaving humanitarian services to conflict affected population in three LGAS (Mafa, Konduga and Askira Uba) of Borno state. Dutch Ministry of Foreign Affairs provided financial and technical assistance to consortium member agencies for carrying out agreed response plans on agreed target locations. Under NJR phase IV, Christian Aid is providing child protection, protection and hygiene promotion services to the target communities through holding hygiene promotion sessions, child friendly spaces and women friendly spaces. A large works force of volunteers, CFS and WFS facilitator plus animators are on the ground to ensure quality of services rendered to affected children, women, men and adolescent youth.
IDP children and adolescents are particularly vulnerable and at heightened risk of isolation, discrimination, economic and sexual exploitation and child marriage. It is also harder for many refugee children and adolescents to adjust to formal school after having been out of school for several years. Furthermore, if not adequately supported through the integration process and provided with opportunities to interact with children and youth from the communities in which they live, displaced children and adolescents might be at risk of psychological distress, isolation and cultural segregation.
General Purpose of the Position
The incumbent will assess the overall situation of target communities and based on the assessment, the consultant will develop a board/card game for the promotion of hygiene messages.
The main purpose of this activity is "Improved knowledge of hygiene and sanitation amongst children, teenage girls and young women and mothers in Konduga, Mafa & Askira LGAs in Borno State".
To achieve this behavioural changing objective, project management has decided to introduce some innovative methods to ensure effective participation and engagement of target audience that help achieve quality and lasting results on the ground.
Methodology:
The consultant will work under the supervision of the NJR-IV Project Manager CAID and act in accordance with the standards, rules and procedures of CAID/ICCO. The consultant is expected to maintain constant and close contact with staff and personnel of the CA and partner JDF.
The consultant will visit field location for collecting first-hand information and context analysis about on-going child-protection and WASH interventions on multiple project locations.
The consultant will assess the capacity of CFS/WFS facilitators, animators and partner staff and train them on the effective use of games in protection facilities established under NJR-IV project
The consultant will design and moderate a detailed consultation session with central coordination plus NJR-IV-member agencies.
The consultant will ensure the delivery of all outputs mentioned under the section "Output" of this ToR, within stipulated and mutually agreed time frame.
Assignment Deliverables:
A fully designed and ready to print hard and soft versions of board/card game in three languages (English and Hausa) that attracts children, adolescent youth and young women.
A hard and soft version of User Manual explaining the purpose, methodology and playing instructions
The consultant will design and deliver a "Training Session" for CFS/WFS Facilitators and partner staff for the use of game for children engagement.
A detailed report capturing the process of game development and encapsulating the key features.
Profile and Experience
The consultant should have expertise with qualifications allowing him/her to work using a multidisciplinary approach including but not limited to:
Experience in designing games and events for children
Experience working with children, youth and adolescents in the field of Non-formal Training/Education
Experience in working with international organizations, civil society organizations, and/or public authorities
Good command of English
Experience in working with children
Experience in working with adolescents and youth in the area of mental health
High-level expertise in the field of child protection with a focus on reintegration
Professional or academic experience in psychology is a major advantage.
Skills and Personal Traits:
Respect for diversity
Strong analysis, organizational and communicational skills
Ability to work closely with national and international actors
Deep understanding and insight about the overall context of Northeast Nigeria
Technical and Financial Proposal:
Applicants are expected to submit their technical and financial proposals and their C.V.s in separate envelopes. Technical proposals are expected to explain the methodology in detail.
Applicants may be invited to present their proposed technical approach of the assignment during the course of the selection process.
CA will only pay a fix fee and consultant will be responsible for his/her travel to Maiduguri and boarding lodging. CA will provide support for field travel and cover the expenses related to hold training and consultation sessions.
Application Closing Date
25th August, 2018.

How to Apply
Interested and qualified candidates should send their CV's, Motivation Letter and 3 references to: with subject line "Innovation Consultant".
Note: Only short-listed candidates will be contacted for the first interview.