"Innovation Crossroads" participant wins national award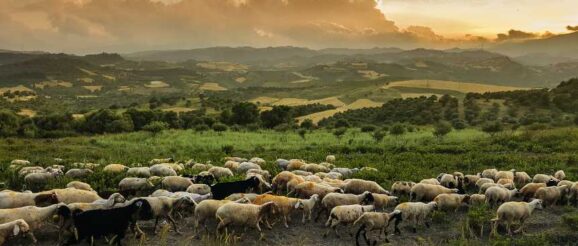 A member of Cohort 6 of the "Innovation Crossroads" program operated by Oak Ridge National Laboratory has won the 2023 U.S. Bank Foundation's "Cleantech Inclusion Award."
Dr. Bianca Bailey, Founder and Chief Executive Officer of Agriwater Corporation, was named last week as the fourth recipient of the annual award that recognizes female and minority entrepreneurs who are building innovative companies that benefit the environment, create jobs and drive economic development. In addition to the recognition, she also won $25,000 and a year of mentorship.
We first spotlighted her efforts to address a serious environmental issue in this November 2022 teknovation.biz article where Bailey described the challenge that livestock farmers, specifically those defined as concentrated animal feeding operators (CAFOs), face. They are regulated by the U.S. Environmental Protection Agency because they generate millions of tons of manure every year. When improperly managed, the manure can pose substantial risks to the environment and public health. In order to manage their waste, CAFOs have developed agricultural wastewater treatment plans. The most common type of facility used is the anaerobic lagoon, but it has significantly contributed to environmental and health problems.
The technology which she started developing while finishing her doctorate in agricultural engineering at the University of Illinois removes contaminants from wastewater, decreasing the likelihood of pollution in rural areas, reducing greenhouse gases, and even creating clean water for reuse and recycling.
According to Bailey as related in this news release announcing the award, the funding will help Agriwater facilitate its first industrial-size pilot with farms.
The U.S. Bank Foundation works with Evergreen Climate Innovations to present the award.
The post "Innovation Crossroads" participant wins national award appeared first on Teknovation.biz.