Innovation for the Risk-Averse Retail Radical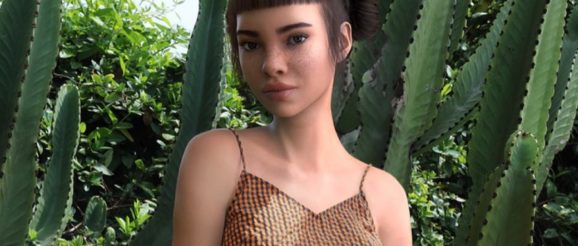 Innovation for the Risk-Averse Retail Radical
Micro-Risks
The Lean Startup approach, based on the book by Eric Ries, is about starting small and testing until your ideas are fully baked. The book details many well-funded Silicon Valley failures, and while the examples are primarily tech-based, the lessons can be applied to all types of industries, including mature and legacy businesses. Foundational to this approach is the credo of innovation accounting: experiment, test, and measure the results…rinse and repeat until you are ready to scale your initiative, or press delete on the whole effort. This approach reduces risk and uncertainty through rapid innovation and market learning. In other words, start by rolling the really small set of dice before you head to the casino.
An exemplary case of this approach, described in the book, comes by way of Vegas. Las Vegas-based Zappos.com began with an experiment. Founder Nick Swinmurn began by taking pictures of the inventory in local shoe stores, posting the pictures online and buying the shoes from the retailer (at full price) when a customer made the online purchase. Through this experiment, Swinmurn proved his notion that people would buy shoes online. While Zappos' success is an example of an extraordinary success, the lesson for any brand or retailer aiming to think radically is in the mindset, not the details.
Start Listening
The seeds for innovation are everywhere. No innovative thinker has a singular creative source but must embrace the randomness of every touchpoint, while also seeking out relevant publications, podcasts, and websites. We can observe former fringe activities such as E-Sports and Cannabis Culture inching toward the mainstream, all while other newer trends are emerging.
Celebrities, influencers, Both
Celebrity brand advocates have been persuading our consumer behavior since early in the 20th century: Ronald Reagan for Van Heusen, Brooke Shields for Calvin Klein, Rihanna for Puma. While the definition of this role has morphed from celebrity to influencer, brands have long looked to luminaries for their halo glow. Today, a star's persuasive reach includes unmitigated access to voracious, prodigious, and adoring audiences. Still, this access comes at a high price and is not without risk. Celebrities are human and thus prone to foibles and scandals, consider Tiger Woods, Kate Moss and Morgan Freeman.
The Rise of the Bot Celebrity/Influencer
While influencers play an integral role our marketing strategies, the definition of celebrity or influencer is evolving to include a surprising, nascent, post-corporeal entity. The first generation of computer-generated celebrities, influencers and pop-stars are coming of age. The real-time machine learning, enabled by the AI feedback loop allows the creators to adjust their avatars to adapt and idealize, based on follower feedback.
AI creation Lil Miquela currently has 1.3 million followers on Instagram. She has partnered with Prada on a campaign for Milan Fashion Week, regularly posts herself in clothing from top designers including Balenciaga, Proenza Schouler, and Coach, and recommends hair products from OUAI. According to Wired, a tech startup called Brud "has taken some credit" for Miquela calling her an "artificially intelligent robot". TechCrunch reports that Brud is backed by a number of venture capital firms including Sequoia Capital, SV Angel, and BoxGroup.
Another rising AI celebrity/influencer is "Model model" Shudu, who currently has 146 thousand followers on Instagram. She has been labeled the "World's First Digital Supermodel" by her creator, fashion photographer Cameron-James Wilson. Rather than Adam's rib, Wilson used 3-D modeling software to create. Shudu. While Shudu, who recently promoted Rihanna's Fenty Beauty lipstick, is positioned more as an art mannequin than the regular girl image that is projected on Lil Miquela, the magnitude of followers these avatars have amassed demonstrates how quickly fringe ideas can be mainstreamed and, in turn, utilized. While it might be tempting for a legacy brand to consider signing up with one of these two rising AI icons, many of the pitfalls that befall human spokespeople exist with the AI creations. Without ownership of the intellectual property (IP), the avatar creators (humans presumably)hold the strings, and the brands and retailers could be left holding the bag if something goes awry.
This Is the Part Where You Can Think Like a Retail Radical
Consider whether it might be possible for your company to create a compelling, brand-specific avatar that appeals to your customer? Marketers consider it canonical that influencers gain a following based on a purported "authenticity." The followers of Lil Miquela and Shudu know that they are following avatars; they are, by their nature inauthentic, and the followers don't care, they are engaged. These bots have connected with an audience through personifying a trend-based ideal, combined with data analysis and programmatic algorithms.
Now consider the risks of running a small-scale experiment, following the Lean Start-Up approach with a subset of your current followers. I reckon that within your current organizational chart, there are staffers who can tell you the exact customer this initiative will appeal to, and who the perfect brand messenger should be. As Macy's has proved with their Style Crew brand ambassador program, select members of our current organizations often hold stealth skills that they are anxious to utilize. Once the mosaic of our ideal messenger is conceptualized, the IT to create such an avatar can be purchased "off the shelf" with no extensive development necessary. Most larger organizations employ robust data analytics teams qualified to process the audience feedback from a small beta experiment, which can be used to adapt your influencer to said audience feedback.
In the best-case scenario, your team develops a proprietary persona who will serve as a genuine brand messenger. If successful, she, he, they, can carry your cross-channel, message, record a few e-songs, make some avatar friends, and become your low-cost, low-risk influencer.
In the worst-case scenario, your test group of customers gives your influencer a thumbs down, and you adapt, pivot, or decide not to continue the initiative. In the meantime, your teams have both expanded the collective mindset and learned from the experience.
The Final Lessons
Takeaway #1: To be a successful retail radical in a results-based environment, small-scale experiments are essential. A well-researched and planned experiment with an undetermined upside, but a minimal potential downside is an incremental step in the right direction. Culture change is hard, but it should not be a Sisyphean exercise.
Takeaway #2: While e-influencers may not be a fit for your company, the idea represents an active approach to change. It is these types of activities that culture change begins. The next time you hear or read about something sort of strange and interesting, take your thoughts a step further and think about utility, jot yourself a note, and think about it some more.