Innovation hubs giving hope to ICT innovators – Daily Monitor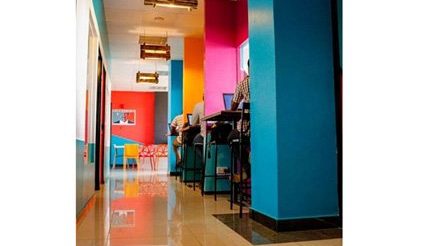 Although she graduated from university with a first class degree in Information Technology in 2011, Rita Nakirya failed to get a job.
"It was not because I did not know what to do but that at most interviews, I lost the opportunity to my male counterparts. At one of the interviews, a human resource personnel told me they were not willing to employ women for such assignments that required among others working longer hours and sometimes in the wee hours of the morning," she recalls.
"When my friend introduced me to the Innovation Village with its co-working space mode of operation for many entrepreneurs who cannot afford expensive offices, I was excited. That meant that at a very small budget of about USD100 (about Shs360,000), I would find Wifi, a good table and chair, a shelf, a boardroom for meeting my customers and a pantry all set up for me. All I needed was my laptop in order to start working on my idea."
He added: "We also saw existing initiatives to deliver opportunities that do not take full advantage of the opportunity to work with young creative Ugandans. Such included training opportunities or workshops but also competitions that attract more that 100 submissions but go on to select the top three. We thus built The Innovation Village to be a home for the 97 to give them an opportunity to build their ventures."
The Innovation Village has worked with more than 5,000 innovators and entrepreneurs with 100 start-ups. All these have leveraged innovation and technology to tackle pressing socio-economic challenges in key sectors such as education, health, finance, energy, media, supply chain, manufacturing, tourism, and insurance.
"This is how we met the first accelerator for our company, Yunga Technologies called HiiL (The Hague Institute for Innovation of Law), based in the Netherlands. This accelerator who is interested in supporting user-friendly justice solutions has helped us refine our product (YUNGA) through their wonderful training, mentorship, and funding."
"We have also gained exposure in business both in terms of recommendations by doing work for clients within the Design Hub and out through the new networks we build and share. We have also seen our visibility in our industry increase because the number of people who are aware of what we do and our various projects is always boosted through the rest of the people at the hub."