Innovation in business on the Burin Peninsula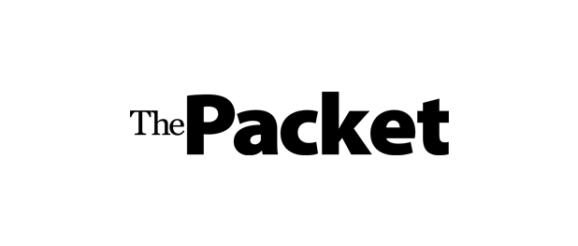 MARYSTOWN, N.L.
NEWFOUNDLAND AND LABRADOR
CANADA
It's not the kind of cucumber you'd put in a green salad.
But the slimy-looking sea creature is the type of thing that finds its way to the Asian dinner plate; sold at pricey restaurant as a delicacy, the dried product is often rehydrated to be used in rice salads and/or soups.
And that's meant jobs for over 100 people at the Ocean Choice International (OCI) plant in St. Lawrence.
Production of sea cucumber has allowed the plant to extend its production season.
Last year employees worked until November on the sea cucumber line. The number of additional weeks can vary, depending on the quota and how quickly it is caught.
Last week members of the Newfoundland and Labrador Association of Technology Industries (NATI), science students from Memorial University and local, provincial and federal politicians had a chance to see how sea cucumbers make their way from the sea, to the assembly line to find product for export.
The St. Lawrence facility has been processing sea cucumbers since the fall of 2012.
Since then new technology and innovations have brought improvements to the process.
That process was highlighted on Tuesday, Aug. 28, when NATI hosted the first in a series of innovation days in St. Lawrence.
The series shows how innovation and technology is being used in traditional industries to modernize operations, allowing companies to expand markets, and become more competitive around the world.
Blaine Sullivan, chief operating officer for Ocean Choice International, says advances in technology have enabled the company to improve the quality of their products, from sea cucumbers to other species.
"The inshore vessels have gotten so much better, the product quality that has been coming from the inshore sector over the last two decades is improved immensely, snow crab, shrimp, sea cucumbers," he says. "When I started in the business Canada, and Newfoundland, was not renowned for quality (in seafood) but it is today. There's been a big change and that's something this industry should be proud of, and should talk more about."
He notes one innovation the company uses on the harvesting side is the switch to mid-water doors in all their offshore and inshore fishing vessels.
"We minimize the bottom contact to less than 10 percent; from an environmental perspective it's much better, we have less drag on the bottom and it saves fuel."
Sullivan also sees innovation as a way to help create jobs.
"We have to transition our industry to more year-round jobs, like in St. Lawrence (where) we've extended the season with sea cucumber."
Providing year-round jobs, he adds, offers more prospects for younger people entering the workforce.
"I believe you will attract young people if you have the work. If you have the jobs you can train people for them and you'll keep people in the local area. Otherwise young people are voting with their feet, they're leaving industries that don't provide them with a good future."
So it is that the lowly sea cucumber, favoured by Asian diners a world away, is providing jobs for people in a south coast Newfoundland town.