Innovation needed to control and conserve water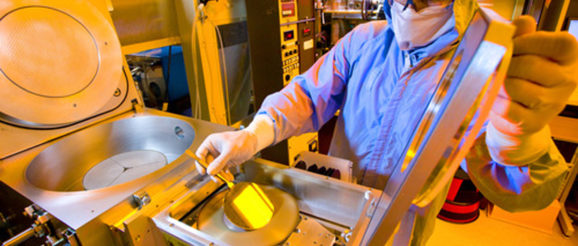 Water in Texas comes in two quantities: too much or not enough.
As Texas' population rapidly approaches 30 million, controlling and conserving water become more critical by the day. And with climate change underway, that means preparing for more severe storms and harsher droughts.
Texas businesses and governments have spent billions digging channels and pouring concrete to control nature. The American Water Works Association estimates the U.S. will need to spend $1 trillion over the next 25 years just to meet the growing need for drinking water.
Much of the spending will focus on Texas, which has a plethora of water problems and the fastest-growing population in the nation. But experts say new technologies offer alternatives to traditional construction or make existing systems more efficient.
The second InvestH20 Forum in Houston next week promotes the application of 21st-century knowledge to the ancient problem of water management. Organizers introduce public works officials and investors to university researchers, major corporations and startup companies to identify issues and promote solutions.
"When you have real and existential threats — persistent drought, persistent flooding, cybersecurity issues — the more those threats become consistent and financially damaging, the more reasons you have to open up your eyes and realize the way we've always done it is not the way to move forward," said Richard Seline, executive director of AccelerateH2O, the nonprofit behind the conference.
Most major public works projects are financed with taxpayer money and tend to rely on 30-year-old civil engineering processes. But Seline said governments should employ public-private partnerships on new projects to deploy new moneysaving technologies.
"The thing about innovation is that no one wants to be the first one off the high diving board," Seline added. "You have to do it where you are mitigating any kind of risk, which is why public-private partnerships are the best way to mitigate the risk."
Seline said the conference also asks federal, state and local authorities to dust off their after-action reports from past crises and convinces executives to pull out their lessons-learned to describe to entrepreneurs and investors what they need to prevent the next crisis.
AccelerateH2O, a San Antonio-based organization nurturing new water technologies, will then organize governments, companies and investors into teams to follow up on what's discussed.
"We should be demonstrating technologies at scale and coming up with solutions," he said.
AccelerateH20 operates seven demonstration hubs across the state. A facility in El Paso works on desalination and advanced water treatment, while one in Houston focuses on optimizing municipal water systems and flood control.
Smart Cover, a San Antonio company, makes a manhole cover that detects the flow of water both above and below it, and the team is developing a new model that measures the water quality as well.
Another firm, Opti, has sensors and equipment that can identify, monitor and control floodwater detention and retention ponds to manage the flow. Through a regional demonstration project with AccelerateH2O, the Boston company determined that 70 percent of the potential detention capacity in Greater Houston is on private land that the city and county don't control.
"We are exploring a public-private partnership model on how to leverage additional retention and detention as an offset against more expensive alternatives to flood control," Seline explained.
What starts in the U.S. can quickly spread worldwide. One-third of the planet's population does not have access to clean water. About 2.7 billion people a year don't have access to sufficient water supplies for a month or more. Flooding destroys hundreds of thousands of homes every year.
The U.S. Organization for Economic Cooperation and Development estimates global spending on water projects will total $6.7 trillion by 2030, especially as sea levels rise and storms worsen due to climate change.
Early investors in successful technologies will become wealthy. I'll be conducting an onstage interview with two leading investors at the conference to discuss the potential returns from investing in water management startups.
After Hurricane Harvey, I called on Houston to become the world's leader in water resiliency. And that means not just developing new ways to deal with floods, but also how to maintain industrial production when drought strikes upstream or finding new ways to guarantee plentiful and affordable drinking water.
Anyone calling this humanitarian work, though, will miss the boat. Water crises cost the global economy $470 billion a year, according to the World Bank.
History shows that when you give people safe, managed water, the economy accelerates dramatically. Smart investors will make sure the best water technologies reach the market and then profit while making the world a better place.
Chris Tomlinson writes commentary about business and economics.