Innovation on its way for Sunshine Coast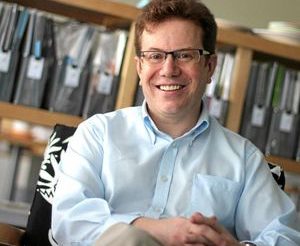 THE Sunshine Coast's leading expert in innovation is offering his Innovation Master Class to small-to-medium enterprises across the Sunshine Coast after a successful rollout of the course in Noosa and Gympie last year.
The high-quality program is targeted at owner-managers of growth-oriented SMEs to build their capacity to grow their businesses through innovation and has been created by Colin Graham, previously the founding CEO of the Innovation Centre Sunshine Coast.
Mr Graham has international experience as a trainer and has worked with some 300 start-ups and SMEs and 50 of the world's leading companies such as Dulux, IBM and Unilever.
He has developed the program based on extensive research that highlights the preference by small business owners for short, highly focused training programs that are tailored to industry needs and delivered by people with real world experience and empathy for small business management problems.
"The Innovation Master Class will help business owners better understand the innovation process and how to promote and implement it within their business," he said.
"Innovation is not just for start-ups and is something that should happen at all stages of the business lifecycle. Just look at leaders like Steve Jobs, Bill Gates and Richard Branson." 
Mr Graham said the program would include practical examples and tools as well as provide participants with the time to apply key ideas to their business.
The Innovation Master Class will be held from 9 October at the Digital Hub, 253 David Low Way, Peregian Beach.
Innovation on its way for Sunshine Coast
17th Sep 2018 12:50 PM
Subscriber only