Innovation on the menu: 10 Spanish FoodTech startups to watch in 2023 and beyond | EU-Startups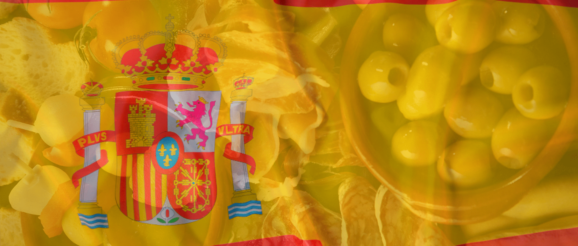 Spain's agri-food startup ecosystem is gaining momentum, witnessing a surge in new participants and innovators within the food technology sector.
The country's FoodTech innovations go way beyond the alternative proteins sector, and encompass cutting-edge technologies in the fields of biotechnology, robotics, blockchain, artificial intelligence, machine learning, and big data. By leveraging these technological advancements, the FoodTech ecosystem in Spain effectively addresses the sustainability challenges faced by the agri-food industry.
This week we had a closer look at Spain's innovative FoodTech startups, and below we are highlighting 10 of the most promising startups in this field, all established between 2018 and 2023.
Olistic: Say goodbye to hair loss woes with Olistic, a game-changing company that understands the intricate relationship between health, lifestyle, and hair loss. This Barcelona-based startup takes a holistic approach by tackling all six causes of hair loss simultaneously, using natural and vegan ingredients. With their clinically proven solutions, Olistic empowers individuals on their hair journey, promoting hair growth and offering comprehensive hair care like never before. Founded in 2020, Olistic is fueled by a passionate commitment to innovation, progress, and personal well-being. Their remarkable dedication has attracted €6 million in funding, propelling them to the forefront of the industry.
Libre Food: Barcelona-based Libre Foods is reshaping the food landscape with its revolutionary approach. By harnessing the power of fungi and biomass fermentation, Libre Food is creating whole-cut meats that are completely transforming the concept of sustainable alternatives. Their star product, Libre Bacon, crafted with all-natural ingredients including mushrooms, has already gained immense popularity in restaurants and will soon be available for home consumption. With a vision of a just and sustainable future, Libre Food is driving change in the industry and challenging the norms. Founded in 2020 and backed over €2.5 million in funding, this innovative startup is leading the way to a more environmentally friendly and delicious culinary experience.
Haddock: Ignite your senses with Haddock, a Barcelona-based company that specializes in developing groundbreaking B2B SaaS solutions for the restaurant industry. Their pioneering food service software, powered by Artificial Intelligence, is rewriting the rules of cost control. By harnessing the power of AI, Haddock's innovative tool enables restaurants to enhance their cost control capabilities like never before, setting a new industry standard. Founded in 2020 and backed by over €1 million in funding, Haddock aims to reshape the way restaurants operate, streamlining processes, and driving efficiency to new heights.
Oscillum: This trailblazing startup is transforming the agri-food industry with its innovative sensors. Their groundbreaking product, SmartLabel, is a unique smart label that detects food spoilage through a colour change. By combatting food waste and promoting sustainability, Oscillum is revolutionising the consumer experience while enhancing the efficiency of the entire food value chain. SmartLabel ensures quality assurance for consumers while enabling swift responses to stock-related issues, benefiting both customers and agri-food stakeholders. Furthermore, the versatile technology of Oscillum holds promise for other applications in logistics and internal processes. Since its inception in 2019, Oscillum has secured about €1.5 million in funding so far, solidifying its position as a leader in innovation and sustainability within the industry.
Incapto Coffee: Get ready to experience "la revolution of good coffee" with Incapto Coffee, a visionary company dedicated to transforming the coffee industry based in Barcelona. With a passionate commitment to innovation, Incapto has developed a coffee bean that not only benefits the planet but also elevates the coffee-drinking experience for consumers. Bid farewell to capsules, as Incapto Coffee offers the real deal – authentic, flavorful coffee that will awaken your senses. Their offerings go beyond the beans, encompassing the sale of automatic coffee machines and a convenient subscription system for coffee beans. Since its inception in 2020, Incapto Coffee has secured an impressive total funding of €5.5 million, fueling its mission to redefine the way we enjoy our daily cup of joe.
Cubiq Foods: Barcelona-based Cubiq Foods is an international FoodTech company revolutionising nutrition. Cubiq Foods has pioneered a platform that offers cultivated fats to industrial clients, with a strong focus on sustainability, health, and affordability. By reducing animal and saturated fats while preserving taste and texture, Cubiq Foods delivers high-quality processed food products with enhanced nutritional profiles. Their innovative approaches include oil/water emulsion, Omega-3 micro-encapsulation, and cell-culture platforms for speciality fats. With scalable production and licensing options, Cubiq Foods is reshaping the future of food, providing a glimpse into a healthier, more sustainable culinary landscape. Since its establishment in 2018, Cubiq Foods has raised an impressive total funding amount of over €20 million, solidifying its position as a leader in the FoodTech industry.
NOVAMEAT: Hailing from Barcelona, NOVAMEAT is at the forefront of sustainable plant-based food production. This pioneering company tackles the inefficiencies of animal agriculture by developing advanced solutions. Their innovative products have garnered widespread media recognition and accolades. Collaborating with top restaurants, NOVAMEAT produces large-scale plant-based meat cuts that satisfy even the most discerning palates. With a strong commitment to creating a healthier, more humane, and sustainable food supply system, NOVAMEAT is transforming the way we eat. Since their establishment in 2018, they have raised an impressive total funding amount of €5.5 million.
Innomy: Derio-based Innomy specialises in the production of fungi-based meat products, offering innovative solutions for meat and protein production. Harnessing the power of mushroom strains and employing biotechnological processes, Innomy creates healthy protein foods that serve as delicious alternatives to traditional meat. Their expertise extends to developing meat analogues and functional flours using fungal mycelia, while also repurposing industrial by-products as valuable raw materials. With a focus on revolutionizing the food industry with sustainable and nutritious options, Innomy is making waves. Since their inception in 2018, they have secured a total funding amount of €1.3 million.
Velada: Madrid-based Velada is a groundbreaking app that revolutionises the way users discover restaurants for various occasions. By leveraging data and employing a proprietary algorithm, Velada provides personalised recommendations, making it the first intelligent restaurant guide. Say goodbye to tourist traps and hello to exceptional culinary experiences curated by a dedicated local guide. Based in Madrid and founded in 2021, Velada has quickly gained attention, securing €1.1 million in funding since its inception.
MIXO: Say farewell to long waiting lines and high operational costs with MIXO, a Barcelona-based startup on a mission to transform bar services at nightclubs and festivals. MIXO introduces sleek cocktail vending machines designed for direct customer/consumer use. By implementing these machines, waiting times and personnel costs are significantly reduced, enhancing the overall customer experience. Not only does MIXO boost sales and improve event profitability, but it also promotes a safer environment. Founded in 2021, MIXO has already raised about €500K in funding.
By the way: If you're a corporate or investor looking for exciting startups in a specific market for a potential investment or acquisition, check out our Startup Sourcing Service!