Innovation Revealed: From Concept to Kickstarter Success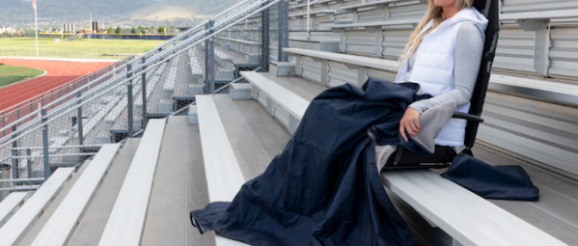 Welcome to another episode of Art of the Kickstart, where we explore the world of entrepreneurship and innovation. On this episode we are joined with two exceptional guests. First, we have Melissa Davis, the ingenious mind behind SitBax, a revolutionary bleacher seat with a successful Kickstarter campaign raising over $80,000. Melissa, a dedicated mom, shares her inspiring journey from idea to crowdfunding success. Our second guest is Forde Aley, an expert in product development and sourcing, who has worked with major retailers on a diverse range of products. Join us as we dive into the dynamic world of startups, from concept to execution, and be inspired by these remarkable entrepreneurs.
 
Short on time? Here's what we talked about.
Transition to Entrepreneurship: Melissa Davis discussed her transition from being a full-time employee to a full-time entrepreneur. Talking about the challenges of balancing her role as a mom with three active teenagers and managing multiple responsibilities. Melissa highlighted the learning experience and the need for work-life balance.
Diverse Product Sourcing: Forde's company's ability to source and manufacture a wide range of products, from chairs to privacy screens. Emphasising the importance of experience, established SOPs (Standard Operating Procedures), and the team's resourcefulness in successfully executing diverse projects.
Links
– currently on Kickstarter with Sitbax Bleacher Seat https://www.kickstarter.com/projects/2001332735/sitbaxtm-bleacher-seat-game-changing-comfort
 
Sponsors
Art of the Kickstart is honored to be sponsored by ProductHype, the leading crowdfunding newsletter. Publishing weekly, ProductHype showcases five of the best, most innovative and exciting crowdfunding projects in an absurdly unique way. Their audience of more than 300,000 crowdfunding fans regularly back featured products and eagerly awaits the newsletter to learn about the new ideas that creators are bringing to market. about having your project featured in ProductHype, or join the HypeSquad today!
Transcript
View this episode's transcript
Roy Morejon:
Roy Morjon:
Welcome entrepreneurs and startups to Art of the Kickstart, the show that every entrepreneur needs to listen to before you launch.
I'm your host, Roy Morejon, president and founder of Enventys Partners, the world's only turnkey product launch company. From product development and engineering to omnichannel marketing, we've helped our clients launch thousands of inventions and earn more than $1 billion in sales over the past 20 years.
Each week I interview a startup success story, an inspirational entrepreneur, or a business expert in order to help you take your launch to the next level. This show would not be possible without our main sponsor ProductHype, the weekly newsletter that goes out and shows you the best inventions that just launched. Make sure to check out producthype.co and join the Hype Squad. Now, let's get on with the show.
Welcome to another edition of Art of the Kickstart. Today,