'Innovation revolution' is transforming Australian hotel industry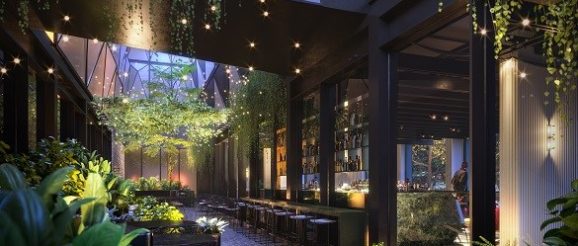 'Hotels of the Future' changing Australia's hotel industry
The Innovation Revolution Transforming Australia's Hotel Industry report, undertaken by Tourism Accommodation Australia (TAA), documents how new global and local hotel brands, new designs, new technologies and new guest-centric services are changing the face of Australia's accommodation sector.
New brands such as IHG's Indigo are seeing rapid expansion in Australia.
The changes emphasise trends such as localism, individualism, art and sustainability, and come at a time when the Australia hotel sector is undergoing its largest-ever expansion. Cities such as Perth, Brisbane, Canberra, Adelaide and Melbourne have already witnessed a significant rejuvenation of their hotel stock, while the Sydney hotel sector is at the start of its most dramatic expansionary phase since the 2000 Olympics.
Over 200 new or upgraded hotels will be added to Australia's hotel inventory in the decade to 2025 in city, airport, suburban, regional and resort destinations, adding 30,000 rooms across all price points.
Hotels such as Ovolo Inchcolm Brisbane offer a more eclectic style.
In launching the report, TTA CEO Carol Giuseppi said that the massive expansion of Australia's hotel industry and the commitment to design excellence would play a crucial role in sustaining Australia's record-breaking tourism performance.
"The biggest trends influencing the new hotel design include an emphasis on localism, community, individualism, art and sustainability," she said. "Hotels are being designed to complement the local landscape, with street art, edgy design and a focus on local produce on restaurant, bar and function menus.
"The changes are being driven by changes in traveller's demands, particularly the millennial generation. Technology has been a key focus for hotels. Not only are most Australian hotels offering at least some level of free wi-fi, but connection speeds are faster and the new breed of hotels are offering casting capability to their in-room screens.  Keyless entry to rooms has been introduced and increasingly guests will be able to select their specific room type in advance.
The Curio Collection by Hilton Hotel is tapping into the boutique hotel trend.
"There has been a major change to design of hotel lobbies and reception areas, with 'living rooms' being created to allow guests to relax, work and meet friends and colleagues with more casual bar and dining options, such as the introduction of 'deli' style menus and local craft beers. The new wave of hotel development is covering all price points – from economy to luxury. New hotel design has allowed for rooms to be made more compact by better utilisation of space and this has enabled hotel development costs to be kept competitive. Never before has the Australian hotel industry seen such cutting-edge innovation that is not only meeting changing travel trends, but in many cases anticipating them as well."
Rea the full report here.