Innovation Summit: IP protection means more than just patents – BizWest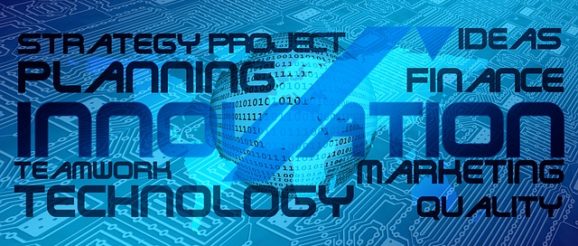 BROOMFIELD — Protection of intellectual property means more than simply filing a patent application but should also include securing all types of IP, including trademarks, copyrights and trade secrets.
That was the message during the opening session at the inaugural Rocky Mountain Innovation Summit, Thursday, at the Omni Interlocken Hotel in Broomfield. The event was presented by Berg, Hill, Greenleaf & Ruscitti LLP, a Boulder-based law firm.
Few things can feel worse than the drudgery of an unfulfilling job or a persistent sense of discontent at work. If your career satisfaction has been on the decline, you're not alone — but there is hope. Maybe it's time to shake things up.
The opening panel was titled, "Protecting Innovations in the U.S." and included panelists Mollybeth Kocialski, director of the Rocky Mountain Region of the U.S. Patent & Trademark Office; Joe Markham, CEO of Kong Co. LLC, based in Golden; and Brynmor Rees, director of the Technology Transfer Office at the University of Colorado Boulder. The session was moderated by Brent Johnson, partner with Berg, Hill, Greenleaf & Ruscitti.
Johnson noted that U.S. patents still drive many technologies.
"They're critical to a company's success," he said.
But too often, panelists said, companies focus exclusively on patents but ignore trademarks, copyrights and protection of trade secrets, which can provide substantial protection for IP.
"Don't ignore any of them," Kocialski said.
Markham, whose company produces the popular Kong dog-chew toy, related an early setback on Kong's intellectual property, when it lost a provisional design patent and trademark.
"When we started, we didn't have the resources that we have now for filing intellectual property," Markham said, noting that the company took the Kong idea to a family attorney, who filed the patent and trademark.
"Unfortunately, that was our first lesson," Markham said. "We have to file it properly. We found out in our first enforcement action — which right out of the gate, we got knocked off on trademark and patent. In that enforcement action, we found that there were some minor flaws that were fatal to those applications, and we lost it. We lost our IP."
The company lost its patent but eventually was able to secure a trademark — initially a 2-D trademark and then a 3-D trademark.
"Fortunately, down the road, we were able to recover it, but that was a devastating, expensive lesson," Markham said, noting the importance of "picking a good [law] firm and somebody with the resources you need to not only have the right application, but to enforce the application once you have it."
The Kong's distinctive shape has now been trademarked around the world.
"A lot of these countries are pretty Flintstone with their market practices," Markham noted, adding that protection of intellectual property is "an investment and part of our portfolio and one of the building blocks of our company."
Innovators in the Rocky Mountain region now have a new resource to become educated on patent and trademark law, with the 2014 opening of a Denver satellite office of the U.S. Patent & Trademark Office.
Through the America Invents Act of 2011, "Congress decided that innovation isn't occurring only in Washington, D.C.," Kocialski said. "They decided that regional offices for the U.S. Patent & Trademark Office would be a good idea."
A Detroit office opened in 2012, and a Denver office opened in June 2014. Colorado went from 22 U.S. Patent & Trademark Office employees to more than 200 today, Kocialski said.
The U.S. PTO ranks as one of the oldest federal agencies, issuing its first patents in 1790.
"Thomas Jefferson was our first patent examiner," Kocialski noted.
The agency now has 12,500 employees across the nation, including about 9,500 patent examiners.
On average, the U.S. PTO receives 650,000 patent applications and 520,000 trademark applications per year. Education and outreach for small and medium-sized businesses has become a high priority, Kocialski said, adding that the agency wants to ensure that businesses "have the intellectual-property information that they need to make informed business decisions."
Kocialski said that innovators and business owners should begin with the end in mind. Business owners who want to "dominate the world" might make different intellectual-property decisions than someone who wants a quick exit or is contemplating licensing technology to another company.
"You write different patents for those different scenarios," she said.
Brynmor Rees, director of the Technology Transfer Office at the University of Colorado Boulder, said the university's mission is "to translate innovation that's happening in the research labs into a commercial setting."
CU Boulder has developed an IP strategy around innovation, focusing on licensing out technologies or launching new spinoff ventures. The school saw about 50 technology-transfer deals last year, including seven new startup companies.
"Those companies have been quite successful," Rees said. "Last year, our startups raised about $350 million."
Many universities and federal laboratories formerly operated passive technology-transfer programs that might have focused on accumulation of a lot of patents and waiting to see what happened, Rees said.
"And, usually, nothing happened," he said.
CU Boulder is much more active now, helping early-stage innovation by assembling a "real business opportunity, forming a team, getting mentorship, financing and really education for the innovators."
"We've got this fantastic campus of researchers who are world-class in their specific area, but commercialization is totally new in many cases to them," Rees said. "So we're really trying to create the educational resources to help them shift their mindset from creating a new technology for its own sake to what is really a market need, what is a real customer need."