Innovation through people and technology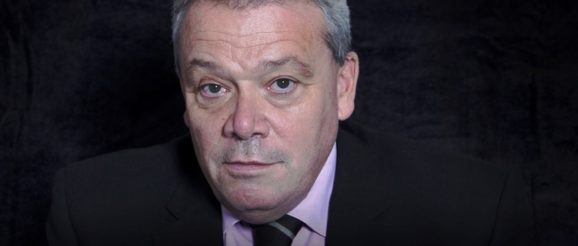 Source: RTM Aug/Sept 2018
Ian Prosser, HM chief inspector of railways and director of railway safety at the ORR, picks out the key industry challenges to focus on based on the regulator's most recent annual health and safety report.
In the ORR's most recent annual health and safety report of performance on Britain's railways, I set out what I saw as three key challenges facing the industry over the next three to five years:
Very often, people are the last line of defence preventing a major failure. They perform safety-critical tasks with great professionalism, and the fact that our railway is as safe as it has ever been is largely due to their dedication. However, changing pressures on passengers and the system as a whole mean we need to focus on ensuring we support them through a strong culture of occupational healthcare, particularly mental health, as well as fatigue and competency management.
There are many pressures on the overall system, which we need to ensure are managed and risk-controlled. There is a great deal of change, with lots of new equipment being introduced now and over the next three years. Train frequencies have increased recently across large parts of the network and are set to increase further, and our structures, earthworks and drainage assets are still primarily Victorian. There remain financial constraints and strains across parts of the system which, alongside an ever-moving external environment and a decline in performance, add to pressures.
Technological developments offer significant opportunities to improve safety, performance, and value for money. In safety terms, they have the ability to create an extra barrier in the 'Swiss cheese model' and so increase our defences. However, it is vital that we take human interaction into account and effectively manage the changes that support its introduction, for example in working practices. Change is often positive, but it can cause people real stress, so it is important to ensure the human interface is properly aligned with technology – ensuring jobs, processes and equipment are designed with people in mind. We also recognise this as a key competence for us as a regulator in years to come.
These three challenges are clearly linked and, if they are addressed together rather than in isolation, we will achieve a bigger "bang for our buck." Before looking at some examples of where this is the case and how it will lead not only to a safer railway but also a stronger-performing one, there is one word I want to introduce: innovation. I believe that, if we are to meet our three challenges, it is absolutely crucial we create a culture of innovation and continuous improvement, with a strong focus on human factors as well.
Sometimes I hear the complaint that health and safety, and the people and organisations responsible for ensuring standards of health and safety, gets in the way of innovation. It should not, it must not, and (I am quite sure) it does not. In fact, to meet their legal obligations, duty-holders are required to continuously improve health and safety risk, where it is reasonable and practicable to do so. This means that as technological developments emerge, the costs of implementing improvements reduce, and the balance of reasonable practicability changes. And innovation is not only found in hardware: it is also in the process, techniques and training that help people perform their tasks better and more reliably, creating high-reliability organisations. Looking after one's staff by using fatigue management techniques, for example, can help reduce the stress on individuals and look after their mental health.
A good example of attacking all three of these challenges at once is the whole area of inspection of assets. We have actively encouraged the use of more automated inspection technology. This takes people further away from interfacing with moving trains and offers real benefits in terms of asset safety by providing a more reliable barrier. It is a clear improvement on relying solely on the eyes of an inspector who is sometimes trying to work in conditions that can be very difficult, such as when it's dark, cold or pouring with rain. We have therefore encouraged developments in this area; for example, the development of the plain line pattern recognition (PLPR) train which assists track inspection. From the regulator's point of view, the only issue with the introduction of the PLPR train was that it took too long!
Technology continues to advance quickly in this area. The new Hitachi IEP trains will have full track geometry measuring capability; video and camera tech is now such that we could have full 3D images of the complete railway. What we need is a drive to use big data in a way that will make maintenance and activities such as gauging safe and efficient.
We feel that the industry has been slow in making this happen – but it is happening. The reduction in overall system risk is partly attributable to its development, and that can now accelerate, we believe, with the advances of technology, thus relieving some of the pressures on the system and supporting our people.
Innovation across the board
Another example of how to deal with all the challenges together and with the regulator working with the industry to facilitate innovation has been in the tram sector, where we are working to implement one of the RAIB's recommendations from the tragic accident at Sandilands in November 2016. This centred on using technology which has the potential to help a driver perform their role more effectively. As a result, Croydon Tramlink has implemented a driver vigilance device called Guardian. This is a small device located on the dashboard of the tram that provides a warning when certain eye and head movement occurs in a way that suggests distraction or fatigue.
This is valuable, but is not a substitute for having good fatigue management arrangements in place – and we expect all duty-holders to be following best practice as demonstrated in our published guidance. Other operators are looking at the same or similar devices. Alongside the sector as a whole, we are developing principles to support appropriate implementation of driver aids of this sort, to add that extra line of defence that will help to improve overall safety.
Innovation is also needed in processes, techniques and training. Our creation of the Risk Management Maturity Model, commonly known as RM3, was about creating a better understanding of the duty-holders we are regulating. What is even more valuable is that the sector itself is making use of it to improve their health and safety performance; that shows the value of innovation of the ORR working with the sector which now, through our governance board, manages the development and application of the model.
However, we continue to move forward as a regulator, and are actively looking at how we can use artificial intelligence to analyse big data – including in investigation and inspection reports as well as in RM3 analysis to help fully understand the risk landscape, which will help us prioritise our interventions more effectively.
Enjoying RTM? Subscribe here to receive our weekly news updates or click here to receive a copy of the magazine!