Innovation wins every time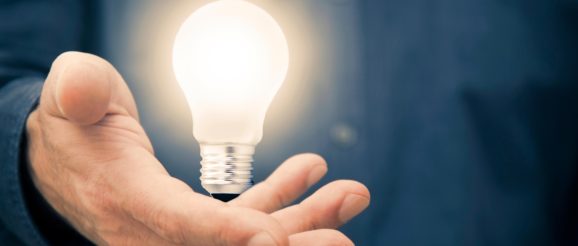 Dentsply Sirona's endodontic solutions prove originality, reliability and innovation will always be a winning formula.
As a specialist manufacturer of professional dental products and technologies, with a 130-year-old heritage and a reputation for setting new standards in endodontics, Dentsply Sirona knows more than a little about the growing importance of innovation within the dental industry.
Maintaining the highest standards of patient safety in endodontics is paramount and Dentsply Sirona has been at the forefront of innovation, providing the best, long-term prognoses for patients undergoing root canal treatment. From the introduction of Protaper nickel titanium rotary instruments, through the launch of the Waveone reciprocating (single-file endodontics) system, Protaper Gold and Protaper Next, to the latest generation of Waveone Gold in 2015, Dentsply Sirona is a specialist in high quality root canal preparation procedures and patient comfort and safety.
Research and development
These pioneering advances in endodontic treatment, mean these files have become increasingly flexible and feature a marked resistance to cyclic fatigue, the leading cause of file separation. The material strength that nickel titanium brings to Waveone Gold, for example, ensures only one file is needed for the majority of root canal procedures, saving valuable time and money. Working with international key opinion leaders, listening closely and reacting to feedback from those clinicians using the products in daily practice, Dentsply Sirona has established itself as a specialist and foremost authority in endodontic materials and instrumentation.
Security and reliability
With an increasing move towards minimally invasive endodontics, Dentsply Sirona has focused on the reliability, cutting efficiency and advanced mechanical properties of the file. This not only benefits experienced endodontists, but importantly, gives increased confidence to those still nervous of carrying out endodontic procedures due to concerns about possible file separation.
The distinctive gold appearance of Waveone Gold is the result of a unique, patented, heat-treatment process that is applied post-manufacture. The raw metal is nickel titanium, which is repeatedly heated and cooled, giving it a distinctive gold colour, and also considerably improving its strength and flexibility, enabling it to negotiate even the most challenging canal structures, a feature not found in any other endodontic file system. Using only one instrument ensures a reduction in shaping time, allowing maximum time for irrigation and chemical cleaning of the canal, resulting in faster and improved outcomes.
Unrivalled clinical education
Technical skills and knowledge are the backbone of every successful dental professional, and as techniques and materials advance, there is a need to keep pace with change and a demand for high-quality training and education. The Dentsply Sirona Academy exists to address the needs of all dental professionals, providing global access to evidence-based, scientifically sound, theoretical and practical content.
By helping equip clinicians with the necessary skills to get the most from new technology and materials, Dentsply Sirona helps to drive businesses forward, and ultimately, provides better, safer and faster care across every dental discipline. Attending hands-on training courses has the advantage of enabling clinicians to work with the latest instruments and helps develop the confidence to incorporate new technology into practice.
Take nothing less than the best
Every dentist wants to operate efficiently and profitably, but they also demand well-researched and reliable products that enable them to work predictably and efficiently. In this context there is little to match the high standards of safety and reliability delivered by Dentsply Sirona's innovative endodontic systems.
---
To find out more about the extensive range of endodontic solutions, materials and equipment, please visit .
You can also access a range of education resources, video tutorials, courses and CPD webinars at .
Earn Dentsply Sirona Rewards on all your endodontic solution purchases at .
Facebook: @dentsplysirona.uk
Twitter: @DENTSPLY_UK