Interbike Retailer Innovation Awards winner: 718 Cyclery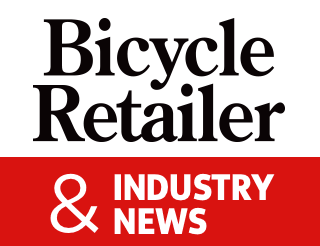 Editor's note: This week we are featuring retailers who received Interbike Retailer Innovation Awards at the Interbike show this month. Staff from the National Bicycle Dealers Association, The Mann Group and Interbike selected 10 retailers from a pool of self-nominated businesses. Stores were asked to apply and share strategies and ideas that they have implemented and which have yielded positive results over the past 12 months. Interbike Innovation Award winners also were featured in the Sept. 1 issue of Bicycle Retailer and Industry News. 
718 Cyclery, Brooklyn, New York, is owned by Joe Nocella and has been in business 10 years. 
Last December, more than 40 bike shops in 23 states — plus a retailer in Russia — participated in the inaugural Bike Shop Day, an event 718 Cyclery owner Joe Nocella started as a celebration of the IBD and the sense of community local bike shops build. Nocella got the idea from a manager who joined his Brooklyn shop from the music industry, which has celebrated Record Store Day for music retailers since 2008.
Participating bike shops held sales, group rides, community events and fundraisers.
"These crazy guys in Russia, this mountain bike shop, they contacted us. They were in the middle of nowhere, and they took a bunch of pictures of them barbecuing inside their store," Nocella said. At 718 Cyclery, Nocella and his staff served up a pancake breakfast, held raffles, hosted group rides, and gave away swag bags with products donated by the shop's suppliers.
"People lined up to get swag bags, but it was more about getting people into the shop. The industry needs an event like this," said Nocella, who reported an increase of 345 percent in customer traffic and a 245 percent jump in sales compared with the same weekend day in 2016. With Bike Shop Day now established, Nocella is emphasizing a spirit of diversity and inclusion in the cycling industry for the event's second edition, set for Dec. 1.
Shops and vendors interested in participating can fill out a form at .