Interbike Retailer Innovation Awards winner: Babcock Bicycle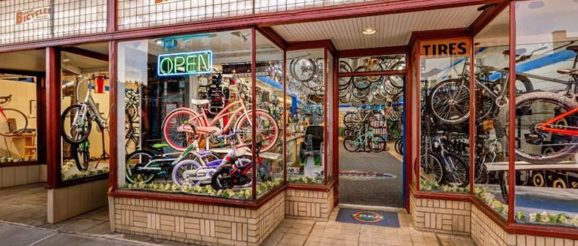 Editor's note: This week we are featuring retailers who received Interbike Retailer Innovation Awards at the Interbike show this month. Staff from the National Bicycle Dealers Association, The Mann Group and Interbike selected 10 retailers from a pool of self-nominated businesses. Stores were asked to apply and share strategies and ideas that they have implemented and which have yielded positive results over the past 12 months. Interbike Innovation Award winners also were featured in the Sept. 1 issue of Bicycle Retailer and Industry News. 
Babcock Bicycle in Endicott, New York, is owned by Kevin Babcock. It's been in business 39 years. 
Kevin Babcock found innovation, and retail survival, by simplifying his inventory and creating a modern showroom. Babcock has been in his current space about 15 years.
But things weren't looking good.
"I look across the street and see an empty store. … Our numbers were starting to dip and I knew we couldn't keep doing business like we were doing or we would be next," he said.
So Babcock cut back sharply on the store's SKUs — but went deeper on key items.
"We still fill the rack. We just have a smaller selection. We looked at carrying what our customers really needed, not what Trek wanted to make," he said. Instead of a wall of helmets, he offers just two models now: one road, one mountain.
He also removed barriers. "We were old-fashioned: We had glass cases and we'd help people find what they needed. Now we've taken out three of the cases and put in more slatwall and put things where people can get them."
With less inventory, he's selling more. "I think we had so much inventory people got brain freeze. Now it's simpler for them, and for me," he said.