Intersect's Monica Guzman on Innovation, Time & Story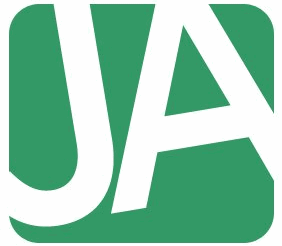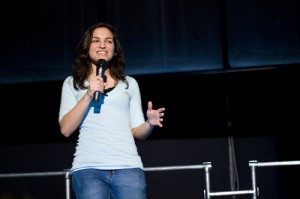 Monica Guzman
An Interview with Intersect's Monica Guzman by JA's Caitlin Giddings
With so many social media sites popping up these days, it's hard to imagine there's any web space left for true innovation. But beta storytelling site Intersect found a way to break through to the fourth dimension, so often neglected in online sharing: time.
Intersect users chart their experiences on a global map and timeline, which meet and overlap with the storylines of others. Whereas reporters scouring Twitter might be limited by a narrow news window, there's no such limitation that updates might be "too old" to tweet with Intersect—in fact, some user-inputted content goes back as far as the 19th century. As a reporting tool, context is the real innovation here.
Mónica Guzmán Preston, director of the site, says that journalists always recognized that voices need to be heard, but they're just now realizing those voices need to be put in one place where the reader can discover them.
"While I was a reporter at the (Seattle) P-I, I was really inspired by how naturally journalists gravitated toward and acknowledged that Twitter and Facebook and all these digital tools make it so easy to share the kinds of information that really add to the experience of a news event and enrich the information that's out there," she explains. "But that's not enough; you also need to organize it."
This emphasis on organization of news events has made Intersect a useful collaborator with other media organizations. In fact, the site has already been used by the Washington Post to aggregate stories and photos for coverage of Jon Stewart's Rally to Restore Sanity in October.
Guzman Preston says she first noticed journalists collaborating through new media when she was a reporter at the Seattle Post-Intelligencer and saw Seattle-area reporters working together to synchronize Twitter hashtags. She cites the specific example of when four Lakewood, Wash., police officers were shot in 2009.
"What was astonishing about that was the way that all these newsrooms began to really put a lot of stock in what they were communicating on Twitter through the hashtag #washooting," she says. "Twitter sort of became the common newsroom for the whole city to follow the story… and what that taught us is how rich and valuable it can be when people share part of a story—when personal experiences and a news event are all brought together as a story develops."
The Lakewood shooting set a precedent for area journalists to work together for the benefit of northwest news consumers. Now with Intersect's organized means of social sharing, the public can join the collaboration and return the favor.