Invest in Etienne Innovation | pitchIN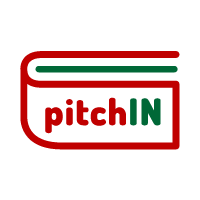 AAM tends to grow in the urban transportation market. The reason is clear since autonomous eVTOLs provide the best-suited solutions for cargo-based transportation and passenger commutation and is expected to be adopted for intercity transportation.
A number of companies have announced plans to launch passenger AAM services using VTOL and other novel aircraft designs. A few announcement for future services include:
Other companies with unannounced launch timelines include Archer, Wisk, and many more. Additionally, a number of automakers have announced investments in AAM, including Aston Martin, Audi, Daimler, Geely, General Motors, Hyundai, Porsche, Stellantis, and Toyota.
Several market studies forecast that AAM passenger and emergency services will begin to transition to VTOL and eVTOL aircraft in the mid to late 2020s. Broadly, these market studies estimate a passenger mobility market of 2.8 to 4 billion USD by 2030, and a global AAM market potential of 74 to 641 billion USD in 2035.
Another study estimates a market potential of 318 billion USD across 74 cities worldwide in 2040.
Major Potential Market
The European market is expected to grow at the highest rate within the forecast time period as countries in the region, like France and Germany, are working hard toward the procurement of technologically advanced eVTOLs for commercial-based operations. Additionally, the major advancements in the growing economies related to manufacturing capabilities eventually drive market growth.
 
Asia-Pacific is emerging as a key testbed and market for new segments of AAM, with developers eyeing governments and customers in the region as likely early adopters of eVTOL technology. Part of the reason is that the area is home to some of the globe's most gridlocked cities.
 
A 2020 study by management consultancy, Roland Berger forecasts more than 160,000 small, remotely-piloted passenger aircraft will be in service in congested metropolitan areas around the world by 2050. By then, it predicts 70% of humans will live within these conurbations–from 50% today–with population growth expected to outstrip ground transportation capacity by over a third.
 
Etienne aims to be a major leader in the South East Asia region for the development of AAM and will offer our commercialized services by the year of 2027.
Past experiences: Director at P2 Digital Holdings Sdn. Bhd., Managing Director at Flexcility System Sdn. Bhd, Business Director at EBSB Sdn Bhd.
Qualification: PhD in Information Security, UTEM Past experiences: ISO 9001:2015 Coordinator and Auditor, Certified Information Security Management System Auditor
Certified Technical Training: Controller Area Network (CAN) – Real-time Systems Design.
Qualification: B.Eng (Hons) in Mechanical Engineering, UTHM (Final Year), Certified SOLIDWORKS Professional in Mechanical Design (CSWP), Daussalt Systemes (2022).