IPS innovation school leader placed on leave for 'inappropriate language'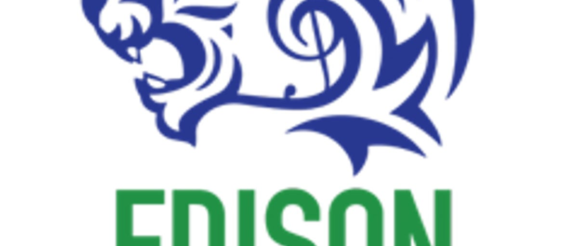 The executive director of the Edison School of the Arts, an Indianapolis Public Schools innovation school, has been placed on administrative leave following allegations of using "inappropriate language" with a student.
The school said in an emailed statement to IndyStar Monday that the board of directors became aware of an allegation that the school's executive director, Nathan Tuttle, used inappropriate language on March 2nd.
"The Board takes these allegations seriously and placed the executive director on administrative leave, pending investigation," the statement said. "We have engaged in conversations with our staff, students and families about this incident and have made support available to students and staff at the school."
According to CBS4, multiple families claimed Tuttle got into an argument with a student of color and used the "n-word."
In a separate statement from the IPS school district, media relations coordinator Marc Ransford said the district was aware of the incident and that an investigation is underway.
More IPS news: Black Indy Charter school leaders want to see more state dollars go to charters
Edison is holding a special board meeting at the school on Tuesday, March 7 at 5:30 p.m. It is unclear from the posted agenda for the meeting if the accusation about Tuttle will be addressed.  
The Edison School of the Arts School 47 is a K-8 IPS innovation network school located on the southwest side of the city. The school integrates visual, performing and digital arts into its curriculum through an approach called arts integration.
Since the school is part of the innovation network, they operate more autonomously from the district but unlike some innovation schools, Edison does not have a charter operator.  
The school was recently granted another innovation contract with IPS. In December 2022 the IPS board unanimously approved the school for another visual and performing arts school at James Whitcomb Riley School 43, as part of the restructuring efforts in the Rebuilding Stronger plan.
Contact IndyStar reporter Caroline Beck at 317-618-5807 or [email protected]. Follow her on Twitter: @CarolineB_Indy. 
Caroline's work is supported by Report for America and Glick Philanthropies. As part of its work in Marion County, Glick Philanthropies partners with organizations focused on closing access and achievement gaps in education. 
Report for America is a program of The GroundTruth Project, a nonpartisan, nonprofit organization dedicated to strengthening local newsrooms. Report for America provides funding for up to half of Caroline's salary during her time with us, and IndyStar is fundraising the remainder.  
To learn more about how you can support IndyStar's partnership with Report for America and to make a donation, visit indystar.com/RFA.