'It's the policy' – the three little words that block personalisation and innovation – Social Care Future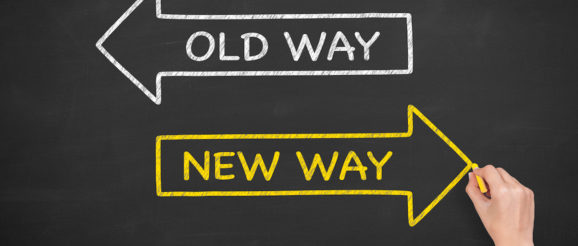 By Anna Severwright
Recently I had a very frustrating experience with my local authority (LA). Although, now resolved I think it highlights some things that need to change to enable personalisation and trying new things in social care. Here is what happened and what needs to happen.
I have had a direct payment (DP), which I use to employ PAs, since 2013. A few months ago my LA decided to hugely increase the level of scrutiny of how I use my DP. Having never had a problem with my DP, I challenged this change and was repeatedly told 'it's the policy'. Sadly all my efforts to discuss it were blocked and my letter not properly responded to, so I had to ask for a meeting.
I had a meeting with 3 members of staff including the head of service. After 10 minutes they actually listened for the first time to the issue and suggested a solution (to return to the system that had worked for the past 5 years) and said the magic words 'we can take it on a case by case basis'. So I am back to the previous system. I wasn't asking for a radical new way to use my DP (In my area you can only use it in a very narrow way, following tons of rules) but why shouldn't we try radical things?
And what needs to change to allow more flexible, personalised care?
People need to be listened to – At every step when I tried to explain why this seemed unfair and disproportionate and request open dialogue I was shut down. The response seemed to assume as the 'service user' I must be wrong. However I was the person in the best position to understand the situation as it's my life. And we will never find new sustainable ways to provide social care if we don't listen to people who use social care and who know how it really works. The barriers were well and truly up, blocking me from having useful conversations and it took me threatening to go to the ombudsman for me to finally get heard.
On a positive note to end, the care management officer who had carried out my review, asked to see my letter and the points I had raised. She said it had taught her a lot about how they should be working and was going to use it as a learning opportunity at their next team meeting. So there are some who want to be brave and try new ways. Let's extend this to the whole of the system and culture. Over the past year I have been involved, as co-Chair of the Coalition for Collaborative Care, in helping develop, with Think Local Act Personal, an update of their Making it Real resource https://www.thinklocalactpersonal.org.uk/Browse/mir/ This resource starts from the experience of people using social and health care and helps localities, organisations and professionals to self-assess their systems and practice to shift the power balance and move further towards real personalisation – I'd strongly encourage all councils and their partners to use it.
Anna Severight is co-Chair of the Coalition on Collaborative Care