Jan Kelley pivots toward digital, innovation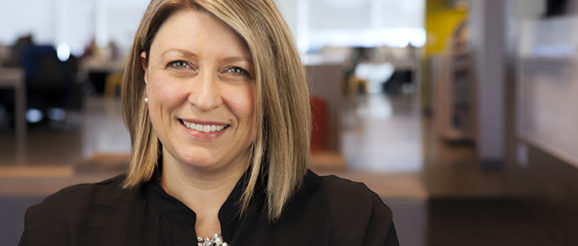 Jan Kelley is proving you can teach an old dog new tricks.
While it may be more than 100 years old (with roots that date back to R.T. Kelley, a Hamilton advertising agency founded in 1913), the Burlington, Ont.-based agency is learning to re-position itself and embrace the changes happening in the market that surrounds it.
With Chantal Broten promoted to CEO this week, with co-owner Jim Letwin stepping into the role of executive chairman, the agency is pivoting toward two growth areas: data-driven performance digital marketing, as well as customer experience innovation.
"Most business leaders today recognize the need to transform and strengthen their digital marketing, but they also need a partner to help them navigate this," says Broten. "The work that we're doing today is so dramatically different from what we were doing even three years ago and it's a brand new world."
Over the last couple of years, the new CEO says the agency has been approached by more clients looking to transform their entire digital marketing, from brand and business strategies to building out comprehensive platforms.
"There are all these technologies that are poised to explode," she says. "Often business leaders don't know where to start, so part of what we've done is create an innovation methodology… [That] helps them to proactively identify problems, because that's where you start when you're looking to innovate."
As a result of that new methodology and focus, Broten says the agency has begun to tackle and offer automated marketing, 360 video and augmented reality programs for its clients.
For instance, on the automated marketing side, the brand recently completed a deep-dive data project for an Ontario college and built a digital program that allows the college to input enrolment numbers and, using predictive modelling, create a strategy and execution plan to increase new student registrations. It's also testing out 360-video capabilities with Google cardboard for an environmental services company.
The shift was spurred further by the acquisition of startup Rainforest Digital earlier this year in April, says Broten. With it, came two founders who helped change the thinking patterns at Jan Kelley.
"We now have a whole new framework to help us support clients," Broten says. "Rainforest also had expertise in Amazon marketing services, so we have been pursuing that and bringing that thought leadership to our clients."
Its leadership team now includes a VP of strategy, Josiah Shelley, who joins from Rainforest with experience building multiple startups from scratch, as well as a new director of digital solutions, Travis MacDougall, who joins from Powered by Search.
The biggest shift for Jan Kelley, says Broten, is its ability to move quicker and expand its horizons beyond strategic consulting.
"Historically, Jan Kelley was known for its strategy work. It was very consultative in nature, and we continue to have that capability and core bench strength, but the shift is that we're quickly getting into market with programs that we can now optimize and iterate. So we're shortening the planning development and strategy time so that we are actually developing hypotheses, testing them in market and iterating in real-time."