Jordan Innovation Fintech Incubator 'JOIN Fincubator' Launch… | MENAFN.COM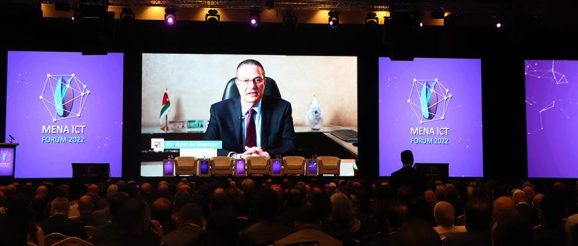 The two-day forum, kicked off on Wednesday, is being held under the patronage of His Majesty King Abdullah at the King Hussein Bin Talal Convention Centre.
It comes as a response to His Majesty King Abdullah's 2022 Economic Modernisation Vision, which aims to make the Kingdom's economy an enabling, inclusive, sustainable, and resilient one, and to bring empowering opportunities to people, entrepreneurs and enterprises alike.
JOIN Fincubator is the first fintech innovation incubator of its kind in Jordan. It provides participants of its programmes with a range of services; from access to digital financial infrastructure so they can actively test, validate, and develop their fintech innovations, to access to expertise, advisory services, and mentorship, to access to partnerships, finance, and markets.
Sharkas stated that in launching JOIN Fincubator, innovators will be able to pursue their fintech concepts in a single hub that offers mentorship, expert services, real environment testing, and regulatory consultancy and certification.
The Central Bank of Jordan will have a direct presence and involvement in JOIN Fincubator through its regulatory sandbox (Jo Reg Box), facilitating an unmatched opportunity for immediate interaction between the innovators and the regulator.
The forum aims to address how technology can help in solving pressing challenges faced by most nations in today's age, including alarming unemployment rates, healthcare and rebuilding digital economies, and the role of fintech in creating transparency and bridging the gap between societies.
Legal Disclaimer:
MENAFN provides the information "as is" without warranty of any kind. We do not accept any responsibility or liability for the accuracy, content, images, videos, licenses, completeness, legality, or reliability of the information contained in this article. If you have any complaints or copyright issues related to this article, kindly contact the provider above.