Keeping Pace with Technological Innovation through Finance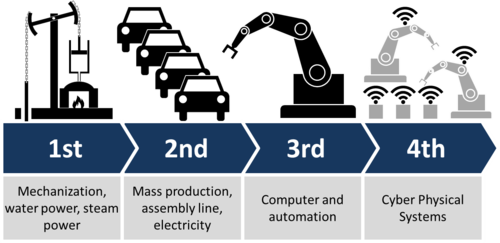 Keeping Pace with Technological Innovation through Finance
By Peter Austin, Vice President, Industrial Finance Americas, Siemens Financial Services
Every year technology changes. New updates to our phones, the latest 'digital' technology being implemented at work – just when you feel you've gotten used to something, a new hurdle of change is thrown at you. This is the new era we live in, and as the pace of technological innovation speeds up, so must our ability as users to adapt. The buzzword in the industry we use to refer to this trend is digitalization, which is the use of digital technologies to change a business model and provide new revenue and value-producing opportunities. Digitalization is changing all areas of business, especially for today's manufacturers.
The Shift to Digital and Autonomous Working
Siemens estimates that only 3% of the world's plant machines are monitored because so much of the world's industrial capacity involves outdated infrastructure (Source). The majority of it is decades old with limited digital electronics or communication features.Next enter the Fourth Industrial Revolution (Industry 4.0), which is the currenttrend of automation and data exchange in manufacturing technologies. When manufacturers work to adapt to Industry 4.0 through the use of digitalization this creates what has been called a "smart factory".  However, just 16 percent of manufacturers have an Industry 4.0 strategy in place (Source). Manufacturers are predicted to invest nearly $907 billion annually until 2020 in Industry 4.0 technology (Source). Today more than ever, manufacturing leaders must understand the value of digitalization, how it applies to this industrial shift and establish the capital to enable this transition.
Keeping Pace with Finance
To draw on all of the benefits of digitalization, manufacturers must work to achieve an end-to-end integration of data through the acquisition of digital tools and technology. Managing and integrating data along the industrial value chain enables organizations to work smarter, not harder. Partnership with an organization like Siemens enables manufacturers' access to both the latest digital technology, such as Mindsphere, and financing solutions that can make these costly projects a reality. Private financing is uniquely positioned to support organizations on their path to becoming a truly digital enterprise or 'smart factory'.  Optimizing processes through equipment automation, streamlining data management and delivering products more efficiently through digitalization are just a few of the benefits of adopting Industry 4.0 technologies. The right financial solution, paired with industry expertise, can enable this transition for today's manufacturers. As more manufacturers recognize the financial benefits of digitalization, I'm confident we'll see more embrace Industry 4.0 and adapt to the pace set forth by technological innovation.