Kemal Brown, Founder & CEO of Digita Global Marketing Ltd. Invited To Speak on Innovation at the Horasis Global Meeting in Gaziantep, Turkey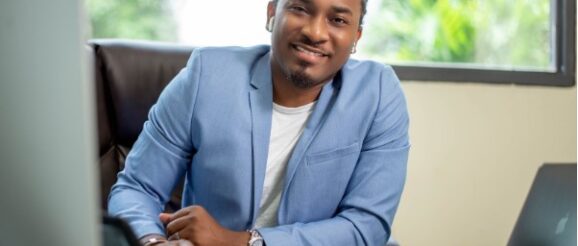 Spread the love
The CEO of Digita Global Marketing Ltd., Kemal Brown, has been invited as a featured speaker at the prestigious Horasis Global Meeting in Gaziantep, Turkey. Brown will speak on "Developing an Innovation-Oriented Society", a theme well within his wheelhouse. The summit is scheduled from October 22nd to 23rd, with an opening reception on October 21st.


The Horasis Global Meeting is set to bring together over 350 distinguished speakers, including prominent Executives, marking it as the premier global economic summit of the year. The event will revolve around the "Creating Impact with Innovation, Sustainability, and Reconstruction" theme and attract a select community of more than 500 world leaders. This gathering aims to provide a unique platform for addressing the most pressing challenges that corporations and societies face today.

Innovation has become a key driver of global GDP growth in recent years. Data from the World Intellectual Property Organization (WIPO) shows that innovation-intensive sectors accounted for about 55% of the world's GDP in 2022. This highlights the pressing need to promote innovation-focused societies globally. A study by the McKinsey Global Institute further emphasises the importance of innovation, revealing that countries prioritising innovation enjoy an average of 70% higher economic growth rates, underscoring its vital role in economic development and competitiveness.
Mr. Brown's involvement will spotlight the critical subject of fostering an innovation-oriented society. He will explore how innovators challenge conventional norms and pave the way for societal progress. The discussion will explore the strategies to cultivate innovation through education and address the need to equip gatekeepers with the tools to embrace change rather than resist it.
"I am elated and honoured to present at the Horasis Global Meeting," said Brown. "The opportunity to meet like minds, exchange insights and ideas, and engage with fellow leaders on innovative approaches will be deeply beneficial to all involved. A part of DGM's mission is to make the world better through our passion for excellence; it is only fitting that we share this passion with the world."
The event's distinguished co-chairs include prominent figures such as Mafalda Duarte, CEO of Climate Investment Funds at the World Bank; Aiman Ezzat, CEO of Capgemini; Michael Froman, Vice Chairman of Mastercard; David de Rothschild, Founder of Voice for Nature; Güler Sabancı, Chair of Sabancı Holding; and Hans Vestberg, CEO of Verizon Communications.
Horasis, a visionary global community, has a proven track record of convening influential summits that bring together governments, international organisations, and business leaders to address global challenges. The Horasis Global Meeting has previously been hosted in prominent locations such as Liverpool, Cascais, and virtually, drawing the participation of heads of state, ministers, and accomplished CEOs and entrepreneurs. 
Brown added, "Horasis presents a unique opportunity based on the stature of the enterprises in the room. I'm confident that together, we can drive positive change and foster a culture of innovation that benefits the globe."
Gaziantep, the host city, is nestled in historical significance and emerges as an ideal backdrop for this year's gathering. With a narrative woven through cultural and industrial transformations, the city seamlessly aligns with the event's innovation, sustainability, and reconstruction themes.
About Horasis
Horasis is a global visions community committed to inspiring our future and provides a unique platform for discussions and solutions on the world's most pressing issues. The annual Horasis Global Meeting gathers an exclusive community of leaders to engage in insightful conversations and collaborative actions.
About Digita Global Marketing Ltd. 
Digita Global Marketing Ltd. (DGM) is a Caribbean-based, global media and technology agency specialising in interactive media advertising experiences, digital transformation, marketing, web and app development, data, and consulting. DGM creates solutions that dynamically convey our values and achieve our clients' vision.
DGM is a subsidiary of the Digita Global Group Inc. with portfolio companies spanning real estate, venture capital, technology, finance and communications
For further information, please contact:
Digita Global Marketing Ltd.
Marketing Department
Tel: 876-891-9927
Email: [email protected]