Let Diners Spill Onto the Streets: A COVID-19 Innovation Restaurants Deserve | Manhattan Institute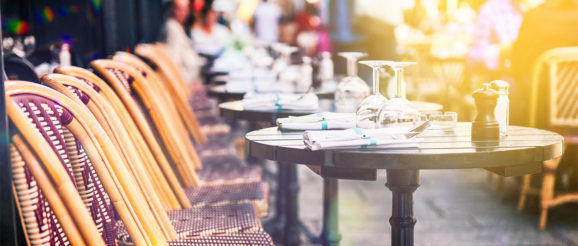 New York City's successful rollout of open streets this month saw thousands able to walk freely and safely, turning a few miles of pavement into parks. Mayor de Blasio should now go further: Open up more streets to outdoor dining and shopping to save the city's restaurants and retail. Turn the Big Apple into the world's largest open-air cafe — al fresco, all day.
De Blasio, who has indicated he is open to the idea, can take a cue from his fellow mayors. In Tampa, restaurants and stores are already expanding onto sidewalks and parking lots, and Mayor Jane Castor is setting aside small amounts of street space as "cafe and retail recovery zones." On the opposite coast, Mayor Sam Liccardo is proposing a "San Jose Al Fresco" agenda. And in Cincinnati, Mayor John Cranley is expanding outdoor dining along more than two dozen streets in the city's hippest neighborhoods.
If car-friendly Tampa, San Jose and Cincinnati can open their streets to business, why not New York? There will "inevitably" be capacity restrictions in restaurants and retail establishments as the city reopens, according to de Blasio. Less capacity means fewer customers, which translates into fewer dollars to stay in business. Restaurant revenues were already down nearly 90% year-on-year by early April. "It is critically important that restaurants have outdoor space to offset reductions inside," says Andrew Rigie, executive director of the New York City Hospitality Alliance.