Longevity names Ed Wealend as chief innovation officer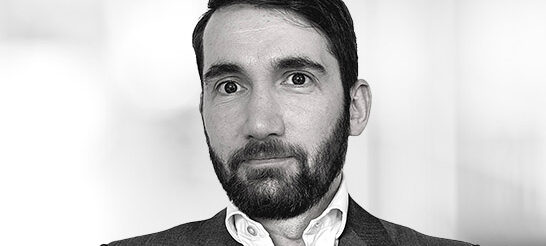 More news on
Longevity Partners has announced the appointment of Ed Wealand as the firm's chief innovation officer. The move comes alongside the firm's largest number of promotions and internal appointments to date, with the business seeing a total of 40 employee moves over the course of July.
Speaking on the changes, Etienne Cadestin, founder and global CEO of Longevity Partners, commented, "We place great emphasis on fostering a culture that recognises and values the skills and expertise of our exceptional team. By empowering individuals and providing opportunities for career growth, we aim to create a unique culture that fuels success and delivers outstanding results. I genuinely think we have the best team available out there."
Longevity is a sustainability consultancy made up of more than 200 experts working from its offices in London, Paris, Amsterdam, Munich, Milan, Austin, Seattle, Miami, New York, and Tokyo. The firm's experts provide clients with strategic guidance, compliance support and innovative solutions, to reduce their environmental impact, and future-proof their businesses.
The business recently announced its 2022 financial results, seeing it almost double its global revenue for the eighth consecutive year. The figure rose from £6,401,000 in 2021 to £11,994,835 at the end of the latest financial year, while Longevity's projected growth for 2024 looks set to follow the same trajectory, even in the current inflationary environment – with aggressive growth plans to expand to a global team of 440 by the end of 2025 playing a key role in that.
Helping to drive that performance in the coming year, Longevity has installed Ed Wealand as its new global chief innovation officer. The new leadership role sees Wealand join the company's executive team, having joined the consultancy in 2022, and bringing with him extensive experience in research and innovation in sustainable property design.
Prior to arriving at Longevity, Wealend spent close to a decade with engineering consultancy Cundall, where he was latterly the firm's head of research and innovation. He is also the chair of the air quality working group of the Chartered Institution of Building Services Engineers – a role he will maintain alongside his responsibilities at Longevity.
Wealend noted, "I am absolutely thrilled to embark on this next part of my journey as Chief Innovation Officer at Longevity Partners. The opportunity to drive innovation and shape the future of such a young, dynamic, organisation is both daunting and exciting. I can't wait to lead the charge in exploring new ideas, fostering creativity, and propelling our company to new heights."
Other notable moves among the ESG consultancy's promotions saw Clodagh Cant promoted to associate director and Elliot Ogbechina, Kanon Tsuda, and Theo Meslin made senior consultant in Longevity's UK wing. Meanwhile, other global moves include Amedeo Musini, who becomes managing director for Italy, and Molly Polk, who will also take the helm of the US operations as managing director.
Cadestin added, "The success of Longevity Partners comes down to our people, their dedication, expertise, and hard work. As we continue to build upon this momentum, we work hard to retain our outstanding talent, and take pride in acknowledging the team's performance that has propelled our business forward."