Louisiana Fisheries Forward Summit 2023:  Finding New Opportunities for Innovation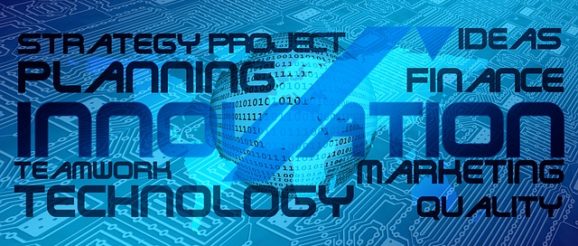 Commercial fishermen, dock owners and processors will have the opportunity to learn about issues facing their industry at the Louisiana Fisheries Forward Summit, Wednesday, March 1, 2023, at the Pontchartrain Center, 4545 Williams Blvd., Kenner. Admission is free, but advance registration is required for those wanting lunch.
This expo is the state's premier commercial fishing and seafood industry event, attracting hundreds of commercial fishermen, seafood dealers, processors and others. Panel presentations will run throughout the day, in conjunction with a trade show that will feature hands-on demonstrations about safety, innovative handling and processing equipment, gear and techniques. All elements of Summit are designed to enhance Louisiana's dynamic commercial seafood industry, the nation's second largest.
The main presentations this year will be:
Louisiana Fisheries Disasters: Update on Assessment and Response
Options to Identify and Train Your Workforce
Looking Back to Move Ahead: Status of the Seafood Industry + Historical Perspective
Keynote Panel: Opportunities for Innovation
Additional demonstrations from vendors include:
LDWF biologists and enforcement agents share information and answer questions
S. Coast Guard demonstrations and rescue boat
New Predator X netting specifically for managing sharks
NTCC Mobile Lab for a hands-on maritime simulator and VR welding system
Certified Quality Reader for measuring the quality of fresh fish and shrimp
Aquatic system aeration for live seafood holding, transport, wholesale and distribution
Product refrigeration options, including portable systems
10K packaging compliant with regulatory requirements for refrigerated seafood
"This is a summit that's designed for anyone in the seafood industry—from oysters to freshwater fisheries," said Thomas Hymel marine Extension agent with Louisiana Sea Grant and the LSU AgCenter. "We have everything for the industry represented here, from machinery to get their equipment tuned up and ready to go to GPS and the basics of micro-processing and packaging."
A 'Beyond the Boat' area in the lobby will focus on ways to add value to raw seafood, and enhance the marketability of harvesters. This includes live chef demonstrations cooking a variety of Louisiana seafood, and an overview of the new Seafood Processing Demonstration Lab (SPDL) now open in Jeanerette.
"The market is changing and consumers are changing, and they are willing to pay more for high quality seafood, while they look for suppliers they can trust," said Evelyn Watts, LSU AgCenter/Sea Grant seafood specialist and Louisiana Fisheries Forward program director. "Fishermen want to become more educated and implement changes to meet the needs of buyers and consumers if they are to move to the next economic level."
"If you're in the commercial fishing industry, you need to be here. Close to 600 participants registered for the Summit in 2020. The event offers fishermen, dealers and processors critical information, the chance to view the latest and greatest tech, as well as networking opportunities," added Hymel.
Register at www.LaFisheriesForward.org/Summit/summit-participant-registration/ and become eligible for a chance to win one of many door prizes—total value of all door prizes is over $4,500.
Produced by Louisiana Sea Grant, the LSU AgCenter and the Louisiana Department of Wildlife and Fisheries – with other industry partners – the Summit is part of the Louisiana Fisheries Forward education initiative.
#  #  #
The Louisiana Department of Wildlife and Fisheries is charged with managing and protecting Louisiana's abundant natural resources. For more information, visit us at www.wlf.la.gov or www.FishLA.org. To receive recreational or commercial fishing email and text alerts, signup at .
Since its establishment in 1968, Louisiana Sea Grant  has worked to promote stewardship of the state's coastal resources through a combination of research, education and outreach programs critical to the cultural, economic and environmental health of Louisiana's coastal zone. Louisiana Sea Grant, based at Louisiana State University, is part of the National Sea Grant College Program, a network of 33 university-based programs in each of the U.S. coastal and Great Lakes states and Puerto Rico.
The post Louisiana Fisheries Forward Summit 2023:  Finding New Opportunities for Innovation first appeared on Louisiana Sea Grant.