Malvern Festival of Innovation returns with family day at library | Worcester News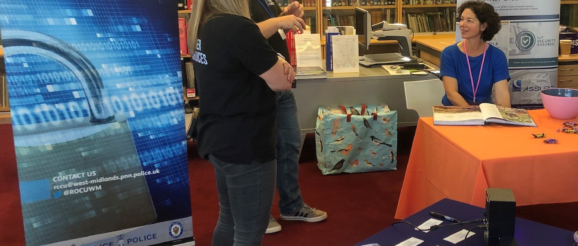 Numerous hands-on exhibits will be on show to enthuse children about science, technology, engineering and mathematics from 9.30am to 3.30pm on Saturday, October 7.
Dr Adrian Burden, the managing director of Innovate Malvern and the organiser of the event, said: "Free for all to attend, the day promises to be fun for the whole family and will hopefully enthuse and inspire the next generation of scientists and engineers."
There will be coding and computing activities courtesy of the Malvern Code Club, Malvern Raspberry Pi Jams and BCS, the Chartered Institute for IT.
The family day takes place at the library (Image: Malvern Festival of Innovation)
There will also be exhibits about cyber security and online safety from IASME Consortium and the West Midlands Regional Organised Crime Unit (ROCU).
A flight simulator and information about aeronautical engineering will be provided by GE Aerospace, those interested in virtual reality will be able to visit the Defence Science and Technology Laboratory (DSTL) stand, and if you want to know how Malvern has played a part in innovating new technology, the Malvern Radar and Technology History Society (MRATHS) will also be demonstrating.
Those keen on physical sciences can visit the Institute of Physics, who will be offering a range of experiments and activities, whereas those interested to know more about biochemistry and biomanufacturing can see what the University of Wolverhampton's STEM Response Team and the University of Manchester's Future Biomanufacturing Research Hub have on show.
Fture geologists and paleontologists can take a look at some rocks and fossils, chatting with local experts on the subject.
Budding engineers will be able to see UBRacing's student formula car, look at an operating 3D printer on the Institution of Mechanical Engineers stand, as well as participate in a variety of activities on the Institution of Engineering & Technology (IET)'s stand.
Dr Burden thanked all the organisations taking part in the day, and in particular event sponsors BCS, GE Aviation, IoP, IMechE, and The IET.
More details available online at https://www.festival-innovation.com/programme/thefamily-day