Mandatory data localisation can stifle innovation, says Rishad Premji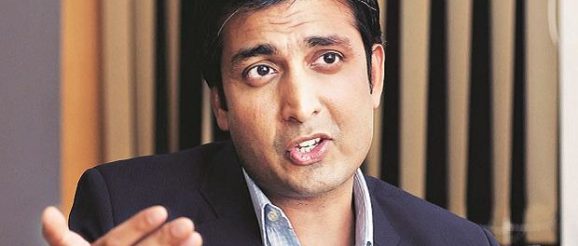 Mandatory data localisation can stifle innovation, says Rishad Premji
Premji said privacy was an important right and needed protecting but there should also be a right balance between the interpretation of privacy and protection versus security
As the government prepares new rules on data protection, Rishad Premji, chief strategy officer (and son of the chairman) at information technology major Wipro, has called for a balanced view.
Also chairman of Nasscom, the IT sector's apex association of companies, he says if this moderation isn't present, there could be a stifling of innovation. Especially for younger companies, which leverage global data centres. "Critical data which has to be residing in India is an important component that needs to be clarified, as this will be arguably uncovered on an ad hoc basis as we move forward. That creates a lot of uncertainty," he said.
A committee headed by ex-judge B N Srikrishna has given a set of proposals for a personal data protection law to the Government. Their draft says a copy of all personal data needs to be stored in India; critical data must reside exclusively in the country. The government will be deciding the components of critical data. The IT ministry is seeking suggestions on the draft Bill, which might be introduced in the next session of Parliament.
Premji said privacy was an important right and needed protecting but there should also be a right balance between the interpretation of privacy and protection versus security. "You have to think through the right trade-offs between requiring localisation and how it stifles innovation. The most critical component is how you interpret the critical data," he said.
The draft Bill would imposes conditions on cross-border transfer of personal data. It wants a Data Protection Authority of India to prevent any misuse of personal information.
This issue apart, Nasscom has unveiled the second phase of its start-up initiative. As part of a six-month programme, divided in phases of 45 days each, Nasscom will focus on three aspects — product (global acceleration & mMentoring), technology (engineering & deep tech lab) and access to patent capital. IT majors Facebook, Google, IBM, Microsoft and Amazon Web Service have already partnered Nasscom in setting up engineering and deep tech labs.