Medical Innovation 2018 to showcase tech used on Antarctica expedition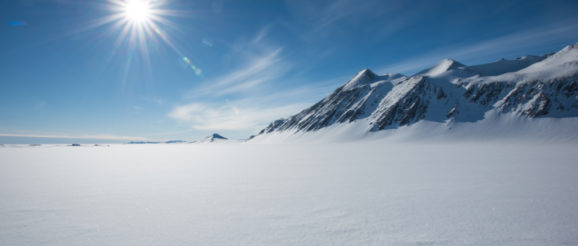 Medical Innovation 2018 to showcase tech used on Antarctica expedition
Visitors to Medical Innovation 2018 can discover how a six-strong female team of British soldiers crossed Antarctica using the latest physiological sensor technology.
The show's Ice Maiden showcase will give visitors the chance to see the unveiling of the technology the team used to measure their heart rate, respiration and skin turgor, along with glucose, salt and sodium levels remotely.
Major Natalie Taylor will explain how wireless sensor technology, developed by the Hamlyn Centre, Imperial College London, can monitor and aid people in remote and extreme locations.
The session will be assisted by research associates, Dr Bruno Gil-Rosa and Dr Salzitsa Anastasova-Ivanova of Imperial College London, who will highlight the clinical relevance of data generated by small-form wearable sensors to aid the delivery of medical attention to military and civilian patients.
More so, squadron leader Rob Gifford Research Fellow Centre for Cardiovascular Science, and major Taylor will explore the data collected from the Ice Maiden expedition, in a bid to understand female hormone physiology in arduous military training.
The Ice Maiden team were the first female group to cross Antarctica using muscle-power alone. Over 60 days, the team covered 1,700km pulling sledges and facing temperatures of minus 50°C.
Major Taylor and Squadron leader Gifford join a programme of high-profile, international speakers who will deliver presentations as part of this year's two-day conference, led by Defence Medical Services (DMS). Attendees will hear the latest research on the patient and career journey and the innovation that seeks to improve the outcome for both.
A wide range of topics under the theme of prolonged care – starting with preparedness and finishing with rehabilitation will see expert speakers from DMS' national and international collaborators illustrate the challenge and innovative solutions with real-life vignettes.
Medical Innovation 2018 takes place on 2-3 October at Edgbaston Stadium, Birmingham.
Reece Armstrong is a reporter for Digital Health Age. Coming from the North East of England, Reece has an MA in Media & Journalism and a BA in Popular & Contemporary Music from Newcastle University. Reach him on Twitter or email via: [email protected]